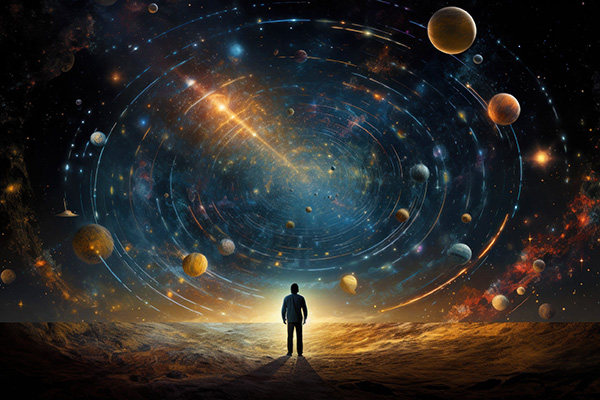 Rhythm is everywhere. In nature we see it in the seasons, the tides of the ocean, the phases of the moon, and the daily rising and setting of the sun. We can even physically feel the law of rhythm expressed in our heartbeat, our breathing, and our footsteps as we walk. We can also see and hear it in the ticking of the clock.
Everything in the universe is energy that flows according to certain rhythms, and these vibrational rhythms are what we experience as seasons, cycles, phases and patterns in the manifested world. There is a constant ebb and flow of energy, like a pendulum swinging from one end to the other. This is known as the universal Law of Rhythm.
The implication of this unchanging universal law is that everything is cyclical and constantly shifting or transitioning according to its intended rhythm. The Law of Rhythm therefore teaches us that nothing is permanent and that change is inevitable and the only constant in our lives. This impermanence of everything may seem frightening at first, but if we develop a deeper spiritual understanding of the Law of Rhythm, we can use it to our advantage by making the most of the inevitable patterns, stages and cycles of life.