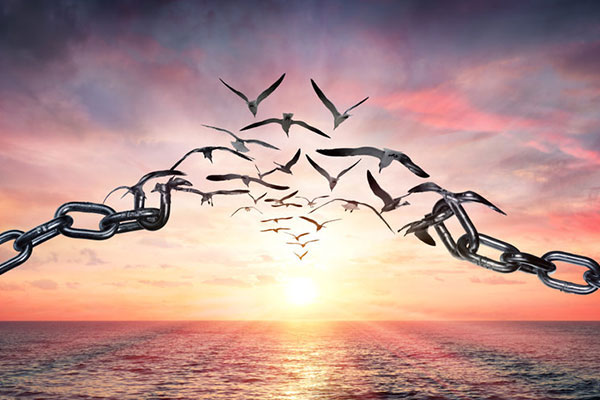 Some clients ask for readings about people they think of as their enemies, and I've seen certain commonalities with this over the years. In these relationships there are typically an energy pattern that has formed to create a dynamic of mistrust, tension, and resentment.
One of the most prevalent issues I have noticed in terms of long-standing resentment or hatred towards another, is that both parties usually consider themselves the 'victim,' and that the other person is always in their mind the one who is in the wrong.
When you take it a level deeper, you usually find there was an initial intense or significant energy when these two people first met – be it a lover, friend, or work associate. It is usually a conflicting energy that sets the tone for their future 'vibe' with each other.
This initial energy has a resistance to it and eventually takes on a life of its own, separate from the two conflicting parties. Peel away the layers of this 'enemy energy demon' and you come to find it is essentially comprised of nothing more than simple fear.
Also, this enemy demon resists the idea of resolution and will not accept its own demise. It will do whatever it can to stay alive, and it feeds off the emotions anger, fear, and sadness. I believe this is what may be responsible for some suicides, violence, acts of terrorism, mass corruption, and others evil we see in the world.
There is never an excuse for violence. If someone is attacking or harming another person, safety and protection come first. Recovering from trauma is not typically something that happens quickly. However, when we are better informed about what is behind the behavior patterns of those who hate us, we can better see to the root of the disease.