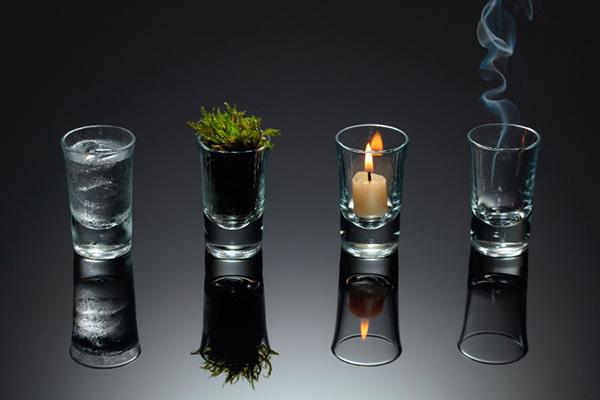 Our ancestors worked with the elements in their metaphysical and spiritual practices. The four classic elements are found in many wisdom traditions, while some also employ additional elements such as metal, wood, and spirit.
The four primary elements can be a meaningful resource in one's personal practice. It is powerful in prayer, meditation, manifesting rituals, energy healing, divination, psychic protection, and self-care. For example, I use all four elements in my New Moon and Full Moon ceremonies. Depending on what I am working on, I also create specific rituals throughout the year focusing on one metaphysical attribute of a particular element and call upon that energy to assist me in my own life.
Air Energy
The element of air represents consciousness, intuition, understanding, and the mind. I call upon this element when I am attempting to figure out something complex or when I need to make a decision about something important.
To work with this element, I light an incense stick. Since the movement of air is not something visible, the smoke from an incense stick is a symbolic way to represent it. I then focus on the smoke and use an invocation to call upon the element of air.
I call upon the element of air to provide me clarity and understanding.
I invoke the element of air to elevate my consciousness above this fear
People often assume that intuition is the innate ability to know absolutely everything, especially about the future. However, authentic intuition is about knowing what we need to know regarding a specific situation. The element of air can awaken what we need to know without providing too many spoilers along the way.