Saved By An Angel
Published
March 2, 2022
|
By
Shani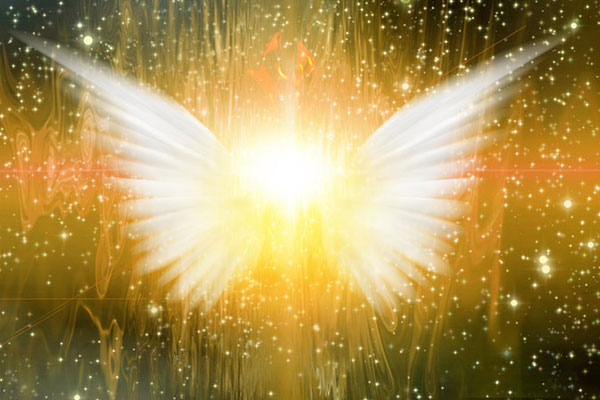 Many years ago, I had a series of past life regression sessions with a gentleman whom I considered a mentor. I enjoyed hearing his life story, and about his journey to becoming an excellent esoteric counsellor.
In one of our conversations, I was telling him about my experience of seeing angels when I was about nine years old. And then he said something that surprised me.
"You know, I met my guardian angel once, and he was absolutely charming!"
I had no reason not to believe him, as he was a very honest and open person. Being by nature very curious, I immediately wanted to know more about his mystical experience. I was fascinated, as it is a rarely discussed subject
He then told me about a particularly dark, difficult period he was going through in his late twenties. In this negative phase of his life, he was not yet embracing his gifts as a psychic and esoteric counsellor.
He was rock bottom, feeling like a failure. He had resorted to various substances to dull the pain of his traumatic childhood, his sensitivity to other people´s negative energy, as well as "feeling like an absolute waste of space.".
He had been avoiding emotional pain in any way he could through self-medicating, overwork, and basically trying to fit in with everyone else, whether they were friends, family, or colleagues. But it wasn´t working for him anymore.
Not only has our Heavenly Father given us an Advocate, the Holy Spirit, who will never leave us, but He has sent us our own personal honor guard of angels to guard us wherever we go ~ Priscilla Doremus
It was at this point in time, as he was coming out of what he calls a 'vacuum,' and a substance abuse ´fog,' that a striking, and extremely charming angel appeared to him, just to the left of his peripheral vision.
"I am here to help you," the angel said. "I am here to bring to your awareness the real issues behind your heartache and suffering."
According to my mentor that encounter was the turning point that brought him to his own spiritual awakening and paved the way for him to finding his spiritual path and personal enlightenment.
If you are facing a particularly difficult time in your life at the moment, ask the angels for guidance and support. They can only act on our behalf once was ask for help. There are angels around us all the time. All you need to do is ask.

About The Author: Shani

Shani is a qualified practitioner in Reiki, aromatherapy, reflexology, body spin, and animal telepathy who received psychic development training at the Arthur Findlay College of Psychic Research in England. A published writer, her articles and predictions have appeared in several respected magazines and on psychic websites, and she has read for many celebrities and even heads of state in Africa. Because of her empathy, people find it easy to connect with her. Every month, she attends a psychic circle and the information that comes through from Spirit never ceases to amaze everyone present. Though she was born in London, Shani has traveled the globe and has studied the art of African Mysticism, bringing her unique flavor to those seeking her incredible talents. What she has taken away from her many travels abroad, is that there is always a sort of longing clients have to be connected to the source of their being. Get a reading with Shani at PsychicAccess.com.


Posted in

Angels, Healing, Life Design, Metaphysics, Paranormal Phenomena, Spirituality
|
Tagged

angel, angel guidance, angel messages, angel protection, angel readings, angel signs, angels, archangel, awakening, divine inspiration, divine intervention, enlightenment, guardian angel, healing, mental health, spirit communication, spirit contact, spirit guardians, spirit guides, spiritual awakening, spiritual awareness, spiritual counselor, spiritual healing, spiritual path, spiritual protection, spirituality, transformation
One Response to Saved By An Angel
This site uses Akismet to reduce spam. Learn how your comment data is processed.