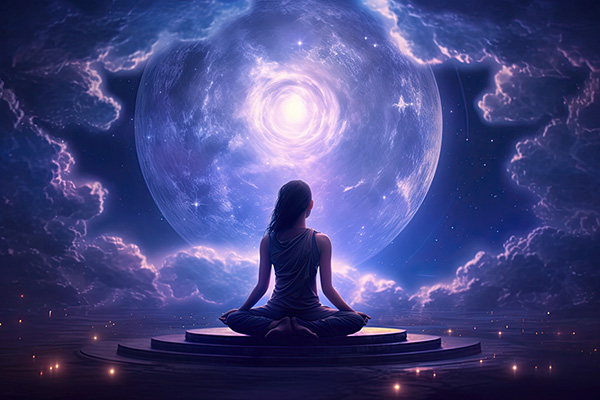 Many of us are born with the ability to perceive the unseen, sense the future and communicate with spirit. Childhood conditioning and trauma, religious and cultural influences in how we were raised, and various circumstances and life experiences can suppress our psychic gifts, often because we were told it is silly, inapproriate, or even 'evil.'
If you can relate to this, then you need to know that your psychic talent is never lost or destroyed. You can reconnect with your natural gifts by engaging in various spiritual and metaphysical practices that will reawaken and develop your psychic abilities.
I started this process myself years ago by experimenting with various forms of meditation. Meditation teaches one to achieve altered states of consciousness, to become more aware of perceptions and energies that we otherwise do not notice in our normal waking state.
I also started keeping a 'psychic journal.' I wrote down my dreams every morning, as well as any unusual thoughts and feelings I had about a person or situation. Using these notes as reference, I would later check the relevanc and accuracy of my perceptions and premonitions.
Studying various divination methods also helped me a lot. For example, Astrology helped me to better understand the ancient metaphysical concept of "as above, so below," and how it affects our daily lives. Astrology references universal consciousness and divine design, and the direct affect it has on us. It gave me greater insight into why people born under certain zodiac signs behave the way they do, and how each planet affects us, especially when it retrogrades, or moves into a new sign. It also explains why people get more emotional when the Moon is full, or why communication breaks down when Mercury is in retrograde.