Published
August 8, 2023
|
By
Venus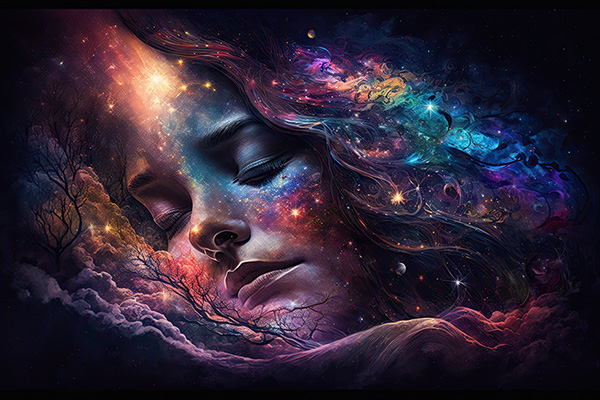 Spirit guides us in our dreams. Whatever your usual spiritual practice may be, it is never truly complete without the inclusion of your dreams. I often advise my clients to pay more attention to their dreams, as they can contain messages and guidance from our angels, guides and departed loved.
The most important dreams are usually the ones that are most vivid, unusual, and at times also upsetting. When we get a dream that really throws us, it is wise to contemplate them carefully to interpret its meaning.
The best thing to do is keep a record of all your dreams. Write it down in a dream journal you keep next to your bed, or download a dream app to record your notes.
It is important to try and remember as much of your dreams the moment you wake up, before you get up, to ensure your dream is still fresh in your mind. It is further recommended that you try to keep your body in the same position when you wake up to boost your dream memory.
Our dream memories fade quickly after waking and typically disappear from our conscious awareness within a minute or two.
Our dreams often do not make much sense at first as dreaming occurs in the subconscious mind and is therefore usually somewhat abstract and even bizarre. Keeping records enables you to refer back to previous dreams, which often begins to reveal the meaning of your personal dream symbols and recurring themes.
Posted in

Afterlife, Angels, Divination, Dreams, Healing, Life Design, Lifestyle, Meditation, Metaphysics, Mysticism, Psychic Phenomena, Self-Help, Spirit Guides
|
Tagged

ancestor messages, angel guidance, angel messages, childhood trauma, consciousness, divine guidance, divine inspiration, dream analysis, dream interpretation, dream journal, dream symbols, dreaming, dreams, dreamwork, foreboding, forewarning, guidance, inspiration, journaling, life purpose, loved ones, lucid dream, meditation, memories, oracle cards, pendulum, premonition, psychic dreams, psychic symbols, revelation, sleep, solutions, soul guidance, soul purpose, spirit guidance, spirit guides, spirit messages, spiritual path, spiritual practice, subconscious, subliminal, symbolism, tarot readings, trauma, trauma healing, visitation dream, visitations
|
Leave a comment