psychic medium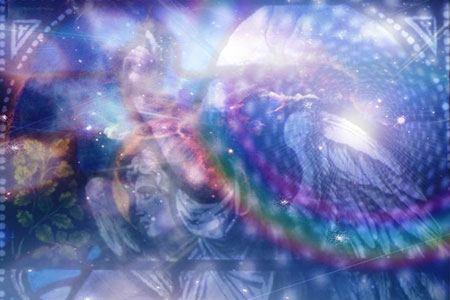 Seeing has always been a matter of believing. That is why many humans struggle to accept the existence of other dimensions and alternate planes of existence. They find it difficult to believe that the spirit realm co-exists side-by-side with us, because they cannot see it.
From very early childhood I have been blessed with the ability to 'see.' Believe me, if everyone in our world was clairvoyant, the world might just be a better place by now.
Just imagine! No more hatred and cruelty, no more greed and violence, and no more people stepping on their neighbors for various selfish reasons. More love, more peace, and more joy for everyone. If everyone could see the things that I sometimes see, I think people would be more concerned with elevating their spiritual growth and fulfilling their soul purpose.
I remember the first time seeing spirit. I was a little girl and did not comprehend what was happening? They were there, but also not. I could kind of see through them? Confused and frightened, I immediately ran to my mother. Her answer to me was: "No need to be scared. Don't pay too much attention to it, Gabby. Everyone in the family sees these things. They will not hurt you."
Since that day I have always felt very privileged and blessed to be able to 'see' spirit.
Over the years years I have also seen my guardian angel, who really looks like an ethereal being from a painting. The most beautiful colors and breathtaking light emanates from my angel. I remember thinking is it a man or a woman? It was truly magical and comforting. Angels are very real.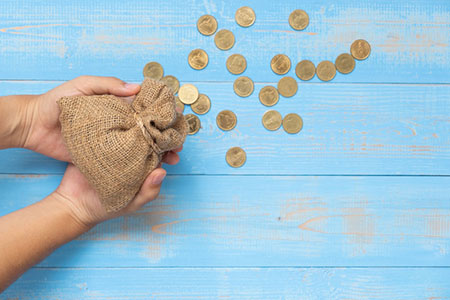 My dad was an avid coin collector. This is probably why I have the habit of collecting spare change to look at the dates or any flaws on each coin. I guess it's in my DNA.
One of my favorite memories of my dad is sitting at his antique roll-top desk looking at his coins with a magnifying glass. Some coins were old, dirty, beat-up, others new and shiny. It is easy to be attracted to the new and shiny coins.
I remember my father telling me some of the ones that look so old and ugly are sometimes worth much more than they may appear to be. When we go on looks and youth alone, the old, tarnished silver dollars in our lives might look like they are not worth much, but sometimes they are priceless.
My dad always said, "One man's trash is another man's treasure." After he had passed, my mother took some of his silver dollars in for appraisal and much to her surprise some of the silver dollars were worth thousands.
When I am doing readings, my dad, who is now in spirit, will sometimes come through to show me a certain old coin. It is my personal psychic symbol meaning the person I am reading for has something, or someone, in their life that may seem 'old and worn-out,' but worth much more than face value.
It is human nature to choose things that are bright, new, young and shiny. Sometimes we make bad life choices regarding people, places and things on appearance alone. I once bought a sports car for the way it looked. It was red and looked feisty, but it was not a great choice for the snow and ice we have here during the winter. Totally impractical. What was I thinking!
I have been reminiscing about my dad a lot lately. I asked him once if he could only live in one of his former houses, which one would he choose? Without hesitation his answer was the old family house in Maine. He was the third generation to own that house. "Why the old house," I asked. His reply, "There is nothing in the Florida house I cannot replace. The old house has memories that are irreplaceable and priceless, right down to the wood and square nails that hold it together."