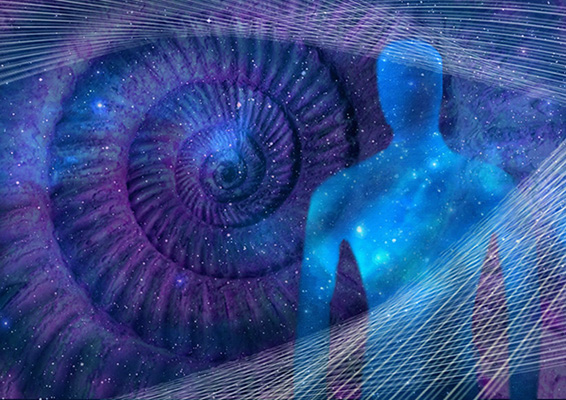 An unusual event that occurred in the early stages of my own psychic journey taught me how important it is to shield one's energy from unwanted negative energy influences. Once I started working more frequently with clients, I soon realized that I was becoming increasingly susceptible to other people's energies, both good and bad.
Early in 2002, I was doing an in-person reading for a client that began pleasantly enough. However, this soon changed, once I began connecting more deeply with this lady's energy. I suddenly had a vivid perception of an evil-looking face rushing towards me. I mean, holy cow batman! This 'thing' actually hit me with a wave of energy as it passed through me. I was rattled to say the least and briefly felt physically ill. I was nauseous, sweating, light-headed and my hands were shaking.
Then it returned and hit me again! I then had to stop the reading and excused myself from the room.  As I was walking away, the lady gave me an extremely annoyed, angry look. It made no sense to me that she would be so upset with me for feeling sick, but I soon discovered the reason.
I had recently done another reading for a gentleman who was concerned about his company losing so much money, although his business was actually growing and doing well. I told him that I saw an employee in his company was stealing money by cheating with the bookkeeping.
Well, you can probably guess who that employee was! Yes indeed, it was the angry woman whose reading made me physically sick. She was so furious that I advised her boss to check the books randomly. He soon discovered some entries were being changed at specific times each day and week. After a thorough investigation, it became clear that she had been defrauding the company and she was fired from her position.
She then found out it was a psychic that alerted him to what was going on and subsequently located me. She did not really want a reading, she simply wanted to confront me or somehow 'get even.'