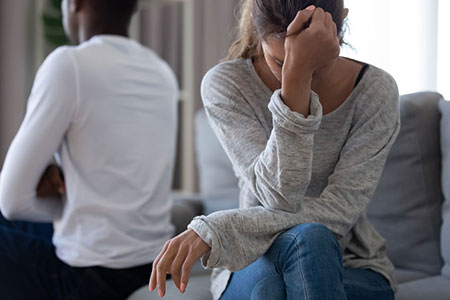 A psychic reading is always based on the energy you are creating in the moment. This is why seasoned readers will often tell you to give it some time and to let things unfold I its own way. We tend to be impatient, but like it or not, we live in a physical world where metaphysical energy takes time to settle into our density.
We've all been there. You get a reading and it turns out to not be what you had hoped to hear. You wanted things to be different by now, or you wanted the universe to hurry up and get on with changing your life for the better.
Well it's always good to desire a better life, but we need to shift the energy ourselves. Even when it involves another person, it is our energy that needs to change first before anything else can manifest or shift into place.
Our energy vibration is created by what we think, believe and choose to feel about a situation. We create with our energy whatever we choose to focus on.
Changing our energy regarding a person or situation does not mean it will change the other person or situation, but it will change our experience of the other person or situation. It will also change the kind of people and situations we attract into our life in the future.
Think of the glass 'half-full or half-empty' analogy. If the glass is half-full you still have possibilities and options left. If it is half empty you are feeling like you've lost something, or your options are reduced.
Relationships are the perfect example. Be it friendship or romance, our lives are built on relationships. So often we aren't happy with what is going on in a relationship and we get a psychic reading that confirms what we are already thinking and feeling.
Our first thought might be, that everything would be fine if the other person in the relationship makes certain changes. Now that may be partially true, but you could be waiting a very long, long time for them to change! You are the one suffering in the interim.
It takes spiritual and emotional maturity to accept that the only control you really have in life and your relationships is over yourself. Yes, that may seem daunting, or even unfair. But once you carefully think about it, you realize that it is you who wants things to be different.