Astrology Forecast December 27, 2021- January 2, 2022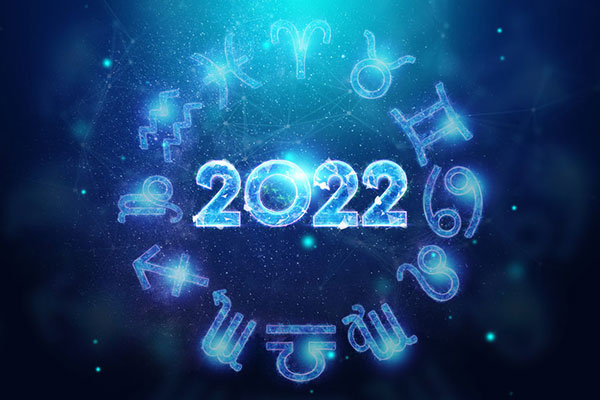 As 2021 comes to a close, we can be grateful for completing an especially challenging year, and all the lessons and gifts that came with the struggles. Courtesy of today and tomorrow's Libra Moon, it will be somewhat easier to review the past 12 months from a positive perspective. It will also inspire us to anticipate a much brighter future!
This morning the Libra Moon sextile Mars in Sagittarius and trine Saturn in Aquarius will further serve to kick-start this final week of 2021 with an increased sense of responsibility, resourcefulness, practical action and some organizational flair, ensuring we end our year on a high note.
Jupiter will move into Pisces tomorrow, ending the year on a promising, more spiritual note. In the sign of Pisces, this planet is all about generating karmic blessings and restoring our life to a better state than it was when this year started. We can certainly count on Jupiter to bring things back into balance and raise the bar in 2022.
Wednesday and Thursday's Scorpio Moon makes these days ideal for mapping out a plan of action for next year or making a New Year's resolution list. Striving for a better way of living by setting out your intentions is always a wonderful way to start a new year!
Early on Saturday the Capricorn Sun trine Uranus in Taurus will boost our sense of initiative, innovation, ambition and self-confidence to set an inspired tone on the first day of 2022 for the year that lies ahead. The Capricorn Moon sextile Jupiter in Pisces will further rouse our spirit with a positive, optimistic outlook on life. Here's to a fabulous 2022 and having life restored to even better form than it was prior to the current pandemic. Happy New Year!

About The Author: Susyn

Susyn lives in New Mexico, and offers Psychic Guidance, Astrological Insights and Channeled Messages that will change your life! Her credentials are top-notch and include a doctorate in metaphysical studies and certifications from The American Association of Professional Psychics and The American Tarot Guild. She's also a published author, with two metaphysical books under her belt, and has authored numerous articles and horoscope columns. In addition to her readings, Susyn is also a mentoring practitioner who teaches others how to master their own gifts, raise their vibrations, and empower themselves. A sought after guest on numerous radio programs, she has also hosted her own radio show. If you're looking for one of the truly bright shining stars who can also read them with an accuracy that will astound, look no further. You can find Susyn at PsychicAccess.com.


3 Responses to Astrology Forecast December 27, 2021- January 2, 2022