awakening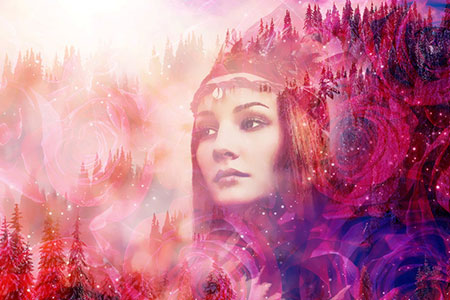 No matter how psychic we are (or think we are), we are not! We all have a lot more to develop and learn. The possibilities of the Universe are endless, and so are we. When I just begin to think about this, it becomes truly mind-boggling. There are a lot more to us than most of us realize. Only the end of each lifetime, when we cross over into the spirit realm, do we really comprehend the true purpose and potential of our chosen life paths. Until then the wise thing to do is make a real daily effort with our spiritual practice and personal growth.
I have been dealing with some physical health problems in recent years, but I refuse to think of myself as ill. I am constantly working on myself psychically, while I am also physically following the doctor's advice. I just do what I have to do. A wisdom I must share is that when we are physically unwell, we should never just rely on the spiritual or metaphysical. We must also rely on our medical doctor and other professional healthcare providers. Modern medical science is a gift from God and we must use it in our lives for our highest good. Science and spirituality works hand-in-hand.
I have also been working on past life healing a lot lately using both meditation during the day, and dreamwork at night. Before I sleep, I ask my higher self or subconscious self to reveal information to me about my former lives, while I am in the dream state. It is fascinating. You know how we dream and forget the dreams when we awake? Well, those dreams seem to hang in our memories, and they come up in our memories throughout the day.
Recently, I dreamed of a busy, happy lady, walking through food markets, and all kinds of crowded markets. She looked like she was wrapped in a beautiful violet fabric. I saw a mark on her third eye. She was smiling, waving hello to everyone! Everyone was calling her "Anika." I swear I never heard that name before, but it did seem like it might have been my name in a former life. I will continue to work on this; I guess my higher self feels it's time for me to learn more about her.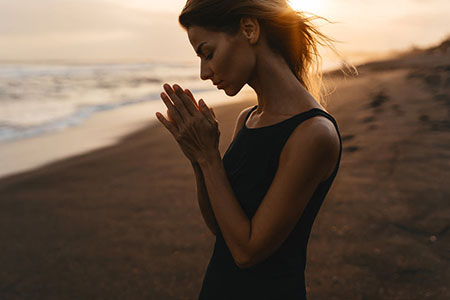 Dear loves, the message we bring to you today is about unconditional love. We want to help you know and understand more about this earthly concept of love, this love that you so desire and, indeed, richly deserve.
The first thing you need to know and accept about love is that love in action means freedom; freedom for you to be yourself, and freedom for the other person to be themselves. This is what true love really means. You must be able to allow that other soul to flourish, to fly, to be all that they can be.
Doing anything less than that is not love, it is entrapment. It is expectation. It is setting you up to be hurt and disappointed. We know that you are not used to this concept but some things are true, whether or not you believe them to be so.
Can anyone else be you? Can you be anybody else? The answer to both these questions is no. You were born into your body, which is your earthly vessel. Each body comes in different shapes and sizes, just as each soul inside that body has different needs and wants and dreams.
True unconditional love only comes once you accept yourself for who you are, in all your glory and your entire splendor. Another cannot honor you, if you are not honoring yourself. It may be what you have been taught throughout the years, but We are older than time itself and We tell you the way to achieve love is by setting yourself free to the Universe and the glories of that world.
Your Light, your own individual grace and purpose, can then start to glow, and the one whom is meant to enjoy that, the one whom speaks your language can then find you. For you have only just begun to live.