spiritual realm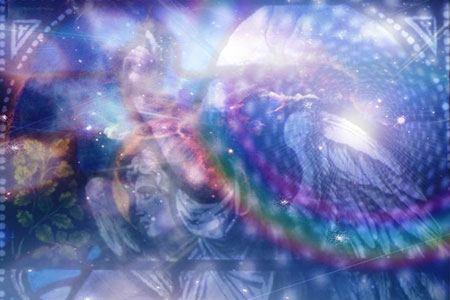 Seeing has always been a matter of believing. That is why many humans struggle to accept the existence of other dimensions and alternate planes of existence. They find it difficult to believe that the spirit realm co-exists side-by-side with us, because they cannot see it.
From very early childhood I have been blessed with the ability to 'see.' Believe me, if everyone in our world was clairvoyant, the world might just be a better place by now.
Just imagine! No more hatred and cruelty, no more greed and violence, and no more people stepping on their neighbors for various selfish reasons. More love, more peace, and more joy for everyone. If everyone could see the things that I sometimes see, I think people would be more concerned with elevating their spiritual growth and fulfilling their soul purpose.
I remember the first time seeing spirit. I was a little girl and did not comprehend what was happening? They were there, but also not. I could kind of see through them? Confused and frightened, I immediately ran to my mother. Her answer to me was: "No need to be scared. Don't pay too much attention to it, Gabby. Everyone in the family sees these things. They will not hurt you."
Since that day I have always felt very privileged and blessed to be able to 'see' spirit.
Over the years years I have also seen my guardian angel, who really looks like an ethereal being from a painting. The most beautiful colors and breathtaking light emanates from my angel. I remember thinking is it a man or a woman? It was truly magical and comforting. Angels are very real.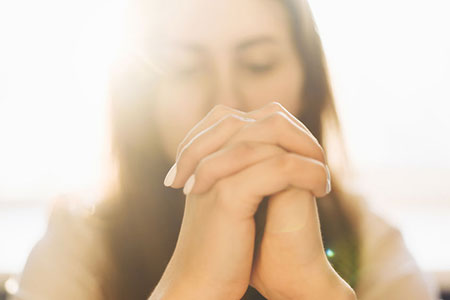 When I had just completed high school, I decided it was time to venture out into the world, get an apartment and just experience living all on my own. So, one month after graduation, I let my butterfly wings soar and found a little place about a few blocks from where I grew up.
One night something happened I will never forget, even though it was 30 years ago. I remember it like it was yesterday. Someone brought over an Ouija board! I was brought up to believe that the Ouija board is  a portal to the lower realm and negative energies, and that sometimes who you want to connect with isn't always who actually comes through. My friends and I asked the board who we were talking to and his name was George.
The part that really creeped me out came later, after everyone had gone home. I was cleaning up. My apartment was on the third floor and as I was looking down at the four corner intersection below, there was a car sitting under the street light. An older, bald man rolled the window down and leaned over to look up at me through the passenger window. "I'm George", he said. I was so creeped out!
My roommate was gone and I was exhausted, but I couldn't sleep. Lying in my bed later, I was trying to make sense of it all. I looked across the room and the light coming in through the blinds made it so I could see the hallway and the doorway. And there I suddenly saw the shape of a man; the figure of a man that was so dark, but you could totally make out it was a man standing right there in the doorway!  I will never forget his voice. "I will never leave you, nor forsake you", he said. Amazingly, I felt immediately comforted.
The church I grew up in was directly across from my new apartment. And I just knew that he was an angel, letting me know that through my faith I am protected. I was never again scared to be by myself.