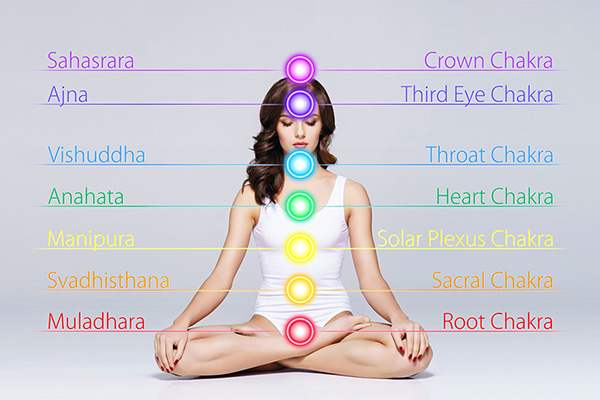 The ajna chakra, also known as the 'third eye' chakra, is the sixth primary chakra in the human body. In Sanskrit, anja means 'to anoint'. This chakra is the energy center of our inner vision, where we perceive the interweaving of memory, fantasy, intuition and imagination.
Located between the eyebrows in the center of the forehead, the anja chakra is associated with intuition, enlightenment, spiritual awareness and higher consciousness. It is the "seat of the soul" and connects us to our higher self. The third eye chakra is also where we access our intuitive abilities, use our gut instincts, and connect with our inner guidance.
It also governs several organs in the human body, including the pineal gland, pituitary gland, and hypothalamus in the brain, as well as the eyes.
The anja chakra is symbolized by two lotus petals, a downward facing triangle, and the mantra "Ohm" in the center. The circle represents infinity and wholeness, the lotus petals represent purity and enlightenment, and the triangle represents the element of air. It represents our potential for spiritual growth and enlightenment, the power of the mind, and the connection between the individual and the divine.
When the anja chakra is open, aligned and balanced, we are able to perceive the subtle energies around us with greater clarity and are more attuned to our intuitive inner guidance.