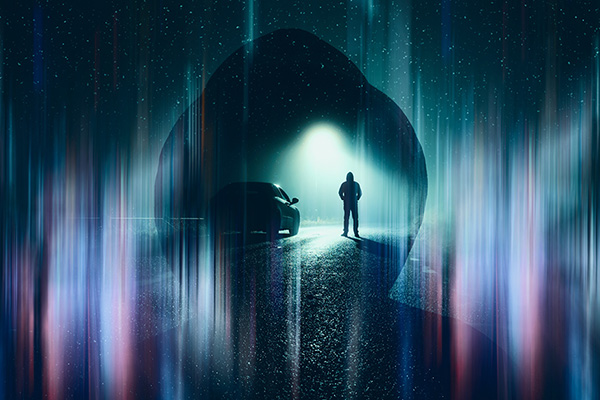 Many people have in-person encounters with angels without ever knowing it. This is because angels do not appear to us in physical form with stereotypical accoutrements like 'wings, harps, and halos.'  Fortunately, some people do realize when they come into contact with an angel…and live to tell the tale.
The most commonly reported modern instances are typically of strangers mysteriously showing up to save or protect drivers, passengers or pedestrians traffic incidents.
For example, early in 2021, Tracey and Dann Stadler were trapped in their burning car after they had been hit by a drunk driver. While desperately praying to God to not let them burn to death, they were miraculously lifted from the inferno by a mysterious man they both described afterwards as "a Heaven-sent person in angelic form."
Later the same year, in December 2021, Candace Pimentel and her children were driving home from church, when her nine-year-old son Raylen started to choke on a piece of candy stuck in his throat. She immediately pulled off the road and tried to help her son, but was unsuccessful.
Then a mysterious man showed up at the scene in a pickup truck. He calmly stepped in and performed the Heimlich maneuver on the boy, effectively dislodging the piece of candy, enabling Raylen to breathe again.
The mysterious man then told the boy and his mother that he loved them, gave them a hug, got back in his truck, and drove off. Nobody knows who he was. Candice later said she felt that the "Heavenly Father sent an angel to help me."