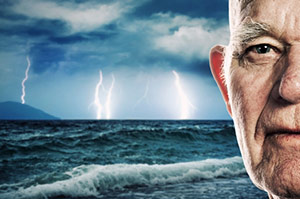 Physical death is not the death of the love you have for someone. When we die we continue to love all those we have ever loved in life and in all our past lives.
When someone you love dies they do not stop loving you, they continue to love you. I can say I am 100% sure that the love two people have for one another does not die after death. I would be willing to bet that that love is even intensified and maybe even deeper then the love the person had for you in life.
How do I know this you ask? I have had several conversations about life after death with my grandfather who told me many times if he could come back he would – he promised me this. He did come to me after he died and I was able to tell him I loved him, and it was definitely one of the best experiences I have ever had. Read the rest of this entry »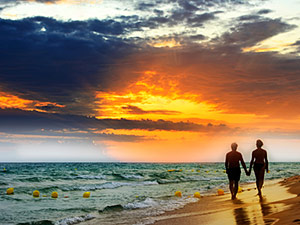 I have done readings for so many people that swore their loved one would never return to them. Well, I just love getting updates or feedback from my clients telling me how wrong they were, and that what I was seeing was very much a real possibility.
If there is a love chord connection, the other person that you long for never is truly gone. They may be physically gone for a while, but never far in thought and spirit. I strongly believe, and know from experience, that we do communicate with loved ones we can't be with in physical proximity. Instead we connect with them in the astral realm or "dream world." Read the rest of this entry »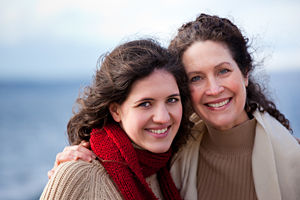 We all know people who have come in and out of our lives at just the perfect time to say just the right thing at just the right time. Some of these wonderful people may have stayed in our lives, or perhaps left just as quickly as they came.
I have had several experiences with Earth Angels, but looking back maybe they were not of this earth at all. When I think of Earth Angels, I think of one person in particular and that is my Mother. My mother has taught me many things that has helped me in my life. She has taught me the fruits of the Spirit by applying them in her life.
So, with this blog post I simply wish to thank my mother for being present in my life. Read the rest of this entry »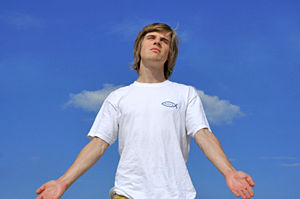 I have met many people in my day that I could have bet my life were angels. They came in at just the right time. It would be a message or a sign; something to just direct me in a way so that I could stay on course.
Whenever I ask God to give me a sign, these people, or shall I say 'angels' appear in my life. It would sometimes be nothing more than a casual conversation in an isle at the grocery store, or at the library – random communication with strangers. I these memorable moments I always get a message that answers questions to things I need to know from the Universe.
I have always known that when we are connected to the Light, or the Divine, God works through everyone to helps us all stay in tune, or on a higher frequency. If we listen, and if we are truly aware, we will never be misled on our journey on this planet. Read the rest of this entry »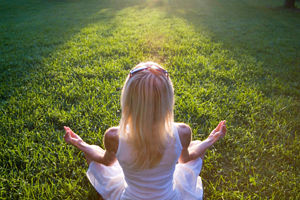 It is very important to always be aware of the energies swirling all around us. There are psychic vampires out there; there are people who will suck your energy dry if they can. Those of us that have learned to be open, and tune in to what others are feeling and thinking, can easily become victims of psychic attack.
It's so important to practice psychic self-defense. One way to do this is to ask for your spiritual strength and psychic abilities to be deepened, so that the negative energy of others doesn't hurt your mind, body and spirit.
I further believe that there are angels around us, protecting us from people that mean us harm, or people who gossip about us and talk behind our backs. I like to envision the white light of God's protection around me. Read the rest of this entry »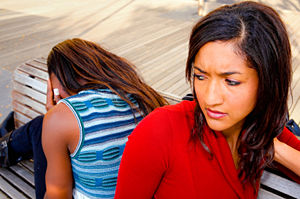 I had a client this morning who asked me a question that I have never been asked before. After my time with her, I thought about her question and asked myself the same question with reference to my own life.
Her question was pretty simple: Who can I confide in? Who can I trust? I took a look at certain people in her life and shared what I felt. I immediately felt that two specific people were not the kind of folks you would want to trust and confide in.
But I like to make sure everything is in agreement before I reveal this kind of information. So, I also asked her for her birth date, along with the dates for a few of the people she wasn't quite so sure about. Sure enough, it confirmed what I saw initially. Read the rest of this entry »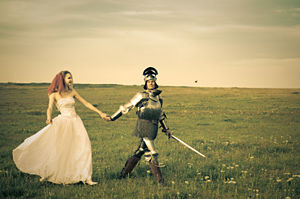 Have you ever wondered why you feel so connected to a certain person, but don't know why? It's that 'familiar' feeling when your talking to someone for the first time. You may also experience déjà vu – that you have known or been with this person before, although you have never met them. You may even see flashes of yourself with that person in a different country, or distant place and time.
These experiences come from cell memory connected to past lives. In that moment you are tapping into a past life with that person.
When this happens it's important to realize that there is still soul growth that needs to take place and that is why you both met up again in this life. Sometimes it's not a positive experience, but you need to go through some potentially unpleasant experiences with that person. This may come in the form of romantic relationship challenges, or reaching that person on a deeper level by learning how to be true friends. Certain things need to take place between souls, and sometimes much work needs to be done and it may take many lifetimes. Read the rest of this entry »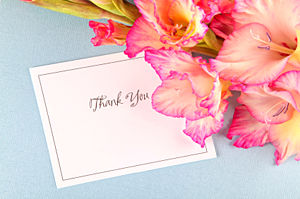 I feel like so many of my clients have woken up and really made some amazing progress from the beginning of 2012. I have had so many clients tell me that, because of my advice and readings, their lives have changed dramatically.
When I do a psychic reading I share what comes in – quickly and without hesitation. If I feel someone is not going to get any real soul growth or soul evolution from a relationship or a career that they continue to stay stuck in, where the energy is stagnant and it really is going nowhere, I will definitely share this. I do not sugar coat and I don't waste people's time. I want them to have the very best life possible – and want them to have it as quick as possible.
I am a firm believer in not wasting time. I like to be progressive and constantly moving forward, but doing so in a way where you can enjoy every minute. I treat every single psychic reading as if it were a new, fresh client, as the outcome may have changed based on the person I am reading for, or the person they are having me look at for them. A person's thoughts, words, choices and decisions most certainly may change the outcome or the timeframe I saw previously. Read the rest of this entry »