angel protection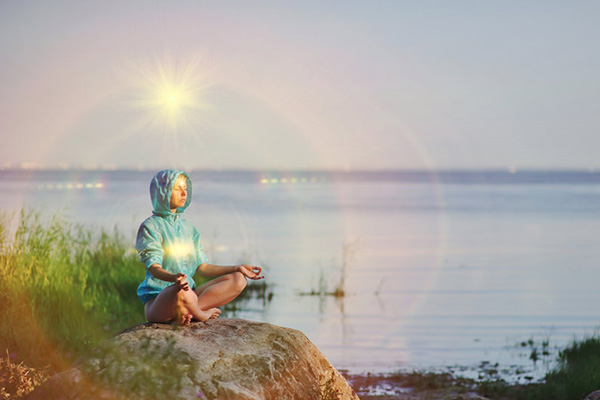 Psychics, mediums and healers often mention the importance of shielding your energy. I have learned the hard way as an empath  that it is equally important to clear and ground your energy and this should always be done first.
Shielding implies psychic defense. This is wonderful and necessary, but along with a strong shield one also needs good armor. My angels told me that for me to serve most effectively it was critical that my energy be clear, grounded and shielded daily. Early in my career as an empath, I made a practice of shielding at the beginning of every day. It worked very well initially. However, after a few weeks I noticed that in spite of this I was feeling drained at times, even slightly irritable and frustrated. Then I discovered the important of clearing and grounding.
Being shielded without first clearing any negative residual energy is akin to not showering or bathing, or letting garbage pile up in your home. Additionally, shielding without being grounded causes our energy and our purpose to be untethered, distracted and easily blown off course. Incorporating these practices allows for a much stronger shield for body, mind and spirit.
If you always clear and ground before you shield, your mind will be clearer, your emotions more balanced and your body stronger.  You'll find yourself better equipped to deal with chaos at work or at home. Decisions and appropriate courses of action will flow more easily. You will be in essence more effectively linked to your natural intuition and inner guidance, without confusion or uncertainty.
I clear my energy every evening. I am a huge advocate of massage, acupuncture and energy work, such as Reiki, but it isn't practical for me to incorporate that on a daily basis. Meditation, prayer and the visualization of cutting cords, are fabulous tools available to us daily.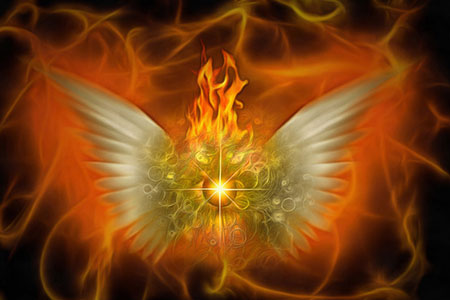 If you are feeling overwhelmed, depleted, extremely worried, lost and lonely, or in need of a major divine intervention, or a powerful spiritual boost, then calling on Archangel Uriel for support and guidance may be a wise choice.
Archangel Uriel symbolizes the omnipotent power of God, the giver of life. The name Uriel means 'the fire of God.' His role is to awaken higher consciousness in all people.
Uriel is held as the patron of wisdom and protector of teachers, ministers, and philosophers. With the fire of his flame, Saint Uriel spreads truth and wisdom throughout the world. This angel is the defender of the sense of the spirit, and guardian of the straight and clear path to achieving the glory of God.
Uriel is credited with the mighty force and spirit of life. The representation of him with a flame of fire symbolizes his duty: to ignite the conscience of men through the fire of truth.
He is known as the angel of those who seek truth and knowledge. Those who come seeking the help of this archangel often need guidance and wisdom to make the right choice in their lives.
Each archangel represents a direction: Raphael for the East, Gabriel for the West, Michael for the South, and Uriel for the North. This can be helpful when we meditate on a particular archangel.
We can approach the Archangel Uriel to ask for help in crucial matters; to ask for wisdom, divine inspiration, and transform that inspiration into decisive action.
He is also known to be the archangel of prophecy and psychic ability and therefore the ideal angel to work with in psychic development or to expand your intuitive skills. When you ask for his help in this regards, he will begin to regularly guide you through daily intuitions, clairvoyant visions, and prophetic dreams.
Continue reading →