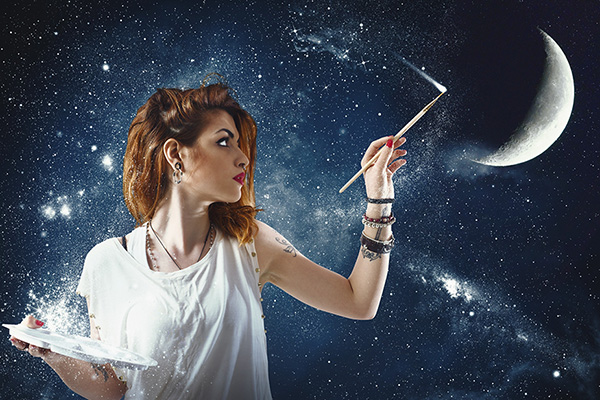 As a visual artist, I find painting to be a powerful tool for spiritual growth and manifestation. Art has been used as a medium for self-expression and energy channeling for centuries. Painting in particular is an enlightening way to tap into one's innermost thoughts and feelings and connect with your higher self.
One of the ways that painting can be particularly helpful in growth and healing is that it offers a way for us to let go of what no longer serves us. We too often hold onto old traumas, fears, and limiting beliefs that keep us stuck in negative patterns. Channeling these toxic thought patterns and emotions into art can help us to release it and create space for new energy to flow in.
The act of painting itself can be deeply meditative and calming, allowing the artist to quiet the mind and tap into their intuition. When we allow ourselves to be mindful and entirely present in the moment and focus solely on the act of creating, we access a state of energetic flow that is incredibly soothing, healing, and transformative.
Additionally, painting can be used as a powerful tool for manifesting. When we create art with a specific intention in mind, we are essentially using our thoughts and imagination to give physical form to that intention. Making an original painting is much more powerful and intentional than creating a vision board, for example. By painting images and scenes of the things we desire, we are sending a clear message into the universe that we are ready to receive it.