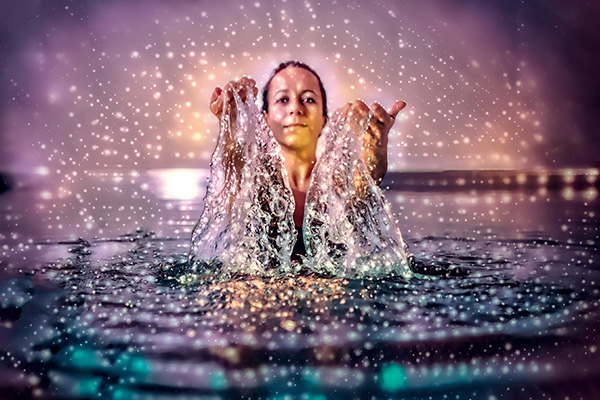 I used to work in a Wisconsin tourist town in the early 90s, holding down two full-time jobs to pay my way through college. One of my employee benefits was a free admission pass to all the city's water parks and other tourist attractions. I rarely had a day off, but whenever I did, I would relish splashing around in those lazy rivers and wave pools with childlike enthusiasm!
A popular feature at my favorite water park was a towering waterslide. At the top sat a lifeguard who would give the go-ahead for you to safely start sliding down, after the slider in front of you had cleared enough distance.
Our spirit guides are kind of like those water park lifeguards.
I remember doing a reading for myself around New Year's Day 2016, regarding my wishes and goals for the future. I wanted my midlife crisis to be over after my divorce, and I craved to immerse myself full-time in my spiritual work to gain respect and personal fulfillment.
Seven years later, I'm still working on some of those 2016 resolutions, but I have meanwhile realized that Spirit has held me back from achieving these goals earlier in my life, as I had karmic obstacles blocking my progress.
I used to be in a loveless marriage that was a karmic ball and chain around my ankle. For example, when I faced a major health challenge years ago, all my ex could focus on was the economic loss, since I wasn't able to work at the time.  I recall someone in an online support group asking him, "Don't you love your wife? Then support her!"