vitality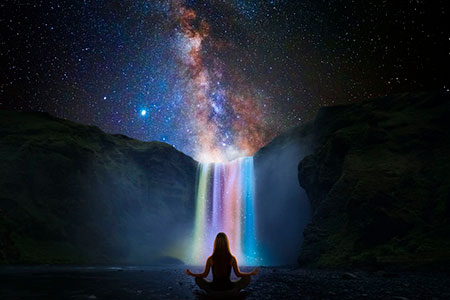 The practice of meditation is tremendously powerful and has impacts on both our spiritual and physical well-being, as well as on our reality. Creating a routine meditation practice can help to super-charge your ability to manifest your desires, has incredible health benefits, and believe it or not – it can actually be a fun experience!
The idea that you have to be able to completely clear your mind of thoughts to successfully meditate is probably one of the most common misconceptions. This is only one form of meditation and honestly, it's quite challenging! For someone who has never meditated before, it would be like giving a kindergarten student a complicated math equation to solve.
As with anything, it takes some time to learn the technique and train your brain to comply with your spirit. The first thing you must understand is, you are not your brain or your thoughts. You are not your body, or your emotions. These are all things you experience. You experience the thoughts in your mind, you experience the sensations of the body and of emotions, but these things are not you.
So, what or who is doing the observing? The answer is Spirit. Your spirit. This understanding is vital. Once you can separate your Spirit, your Soul, from the mechanics of the body, you can begin to tame the voracious beast that is your mind.
Going back to stillness meditations for moment, these are certainly powerful and wonderful to experience, but our brains are used to running the show! Instead of trying to turn off your thoughts, I encourage you to begin by giving the mind something to do instead.
Take some time to think about what you want to achieve through your practice. At its most basic meditation can be used as a tool to help align your mind, body and spirit with your overall goals. These goals can be anything! Reducing stress or anxiety, improving overall vitality, enhancing mental function, boosting your mood, improving your sleep patterns, and so on. Creative visualization is a remarkably powerful tool for manifesting. If you have never tried it before, start with just one simple intention. As you grow more adept, you can expand your goals and wishes.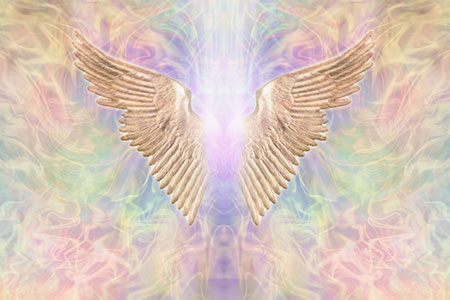 True abundance and well-being is the natural state of the human soul. We are meant to dwell in abundance and well-being, because we live in an abundant, harmonious universe.
However, there are some people that constantly dwell in lack consciousness and a scarcity mentality, which is then reflected in the lives they live. This will often emerge through the negativity and judgments they have about their circumstances, as well as their endless criticism and envy of others.
Angelic energy allows us to move from this mindset of limitation and lack into the true abundant flow of the Universe.
Sometimes people confuse 'abundance' with the collection of wealth, prosperity and material things. Yes, collecting these things can be one aspect of abundance, but true abundance is way more than just material prosperity.
True abundance is to have enough of all that we need to accomplish our higher purpose and fulfill our spiritual destiny. This includes many other valuable things, beyond money and material comforts, such as enough time to reach our goals; a healthy work-life balance; nurturing relationships; good health; adequate energy and vitality; a sense of purpose; spiritual wisdom and authentic living; and lots of love, happiness and joy. These are the true luxuries of life!
An angel of abundance helps us to get into the flow of abundance, and help us understand that abundance is meant to flow. No wonder we refer to money as "currency." The very name that we use to define our medium of trade in this reality, has its root in flow. An angel of abundance is therefore not so much about delivering lots of material stuff to us, but more about awakening us to the natural flow of life and our true spiritual purpose in this lifetime.