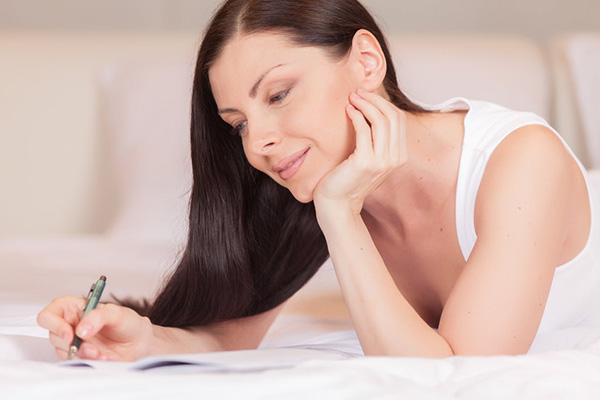 I always thought of all journaling as writing one´s thoughts and feelings down on a notepad or in a book- something like a very personal diary. But recently, a very artistic, creative friend posted photos of some exquisite journals she makes. I had simply had to get one.
I even got to choose the colour, together with a sigil my friend will add between the layers of the journal. My choice for a sigil was something I am working on manifesting, so seeing that inscribed symbol will be a constant reminder of my manifestation each time I journal.
I asked my friend what her view is on journaling, because she absolutely loves creating these works of art. She envisions her creations being used as perhaps a gratitude journal, a dream journal, a meditation journal, a poetry notebook, as well as for general journaling or recording one's favourite quotes.
At the beginning of the year, I began a nightly routine before falling asleep in making a mental note of the big and small things I am grateful for, and also to ponder about what I have managed to achieve during that particular day, be it a small chore I had procrastinated on, or something more important.
My fancy new journal will now be used to write down all the things I am grateful for at the end of each day, as well as recording my achievements. I feel it will have more impact written, and will be good to look back on, because I tend to be my own worst critic when something doesn't get done.
Journaling is going to help me realize that I have really accomplished much as I could possibly get around to on any given day, and that I have done the best I could with the time and energy available to me.