transcendental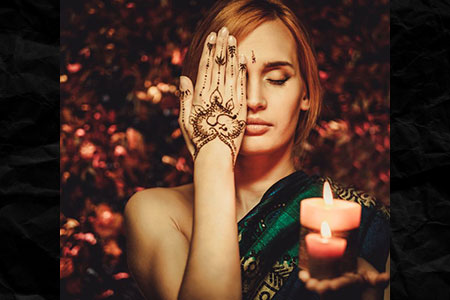 Spring is around the corner where I live, unfolding before my very eyes. But it has long been in the making, beneath the surface of Winter.
Similarly, rebirth or renewal is always on the spiritual horizon of our lives. Transformational energy is evolving and gaining momentum beneath the surface constantly – just waiting for the perfect moment to emerge and burst into bloom.
A psychic reading can see, hear, and feel into that energy to help connect your awareness with it. This is the most valuable way to approach any reading and ensure you receive the most from it.
Faith serves an integral role in mining the value of this energy from within. Our everyday physical senses are not equipped to hold the finer subtle matter, never mind the mystical or transcendental. But these senses are not the be-all and end-all in perceivers of truth.
Common constructs of society in the physical world put the burden of proof upon the eyes, ears, nose, mouth, and skin to see, hear, smell, taste, and feel. Ancient seers, knowers, and teachers, however, have long understood and communicated that more exists than the imperfect instruments of the senses can measure. They have cited faith as evidence and have highlighted a higher dimensional reality reached by it.
The Bhagavad Gita, an ancient Hindu sacred text, is one such recorded source of Divine vision and knowledge of all that is. In this epic verse, Lord Krishna describes a world where the roots are upward and the branches down, like a tree reflected upon a lake.
Posted in

Intuition, Life Design, Lightworkers, Metaphysics, Psychic Readings, Spirituality
|
Tagged

astral realm, awakening, awareness, beliefs, clairvoyance, consciousness, devotion, divine, divine guidance, divine order, divine timing, etheric realm, faith, higher consciousness, intuitive consultant, metaphysics, mystical, mysticism, prophecies, psychic awareness, psychic guidance, psychic reading, psychic readings, psychic vision, rebirth, religion, renewal, season, self-awareness, spirit realm, spiritual awareness, spiritual counseling, spiritual counselor, spiritual growth, spiritual guidance, spiritual insight, spiritual messages, spiritual practice, spiritual teachings, spiritual traditions, spiritual truth, spiritual wisdom, spirituality, transcendental, transformation, trust, truth, unseen
|
Leave a comment