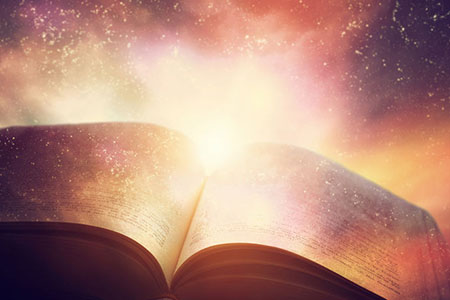 Imagine an enormous, vast, endless library where every book is a detailed record of every life every lived on Earth, as well as in every other dimension, or realms of existence. These are what is known as the Akasaha, or the Akashic Records. It is a complete collection of all the thoughts, words, feelings, events and experiences that have ever occurred in this life, and the next.
By accessing the Akashic Records, one can gain information about past lives or a present life. One can read any moment of someone's life. One can feel their emotions, observe their thoughts, and find explanations and answers to life questions. One can also do this for any other soul the particular person interacted with in their current life, or their former incarnations.
There is no ego on the other side, so there are no secrets and no need for privacy. The Akashic record is a 'public library' with 'free access.' Every life lived contributes information or spiritual data for the collective consciousness, the universal mind and soul. We don't just live our physical lives for our benefit, and our own soul evolution. We also live our lives for the expansion of the Universe, and the evolution of every other soul that has ever lived, or will ever live in the physical.
Anyone can go into the Akashic records and research their own lifetimes, and that of others, in order to learn from our choices, decisions, faults, mistakes, thoughts, emotions, challenges, adversities, lessons, gifts and blessings.