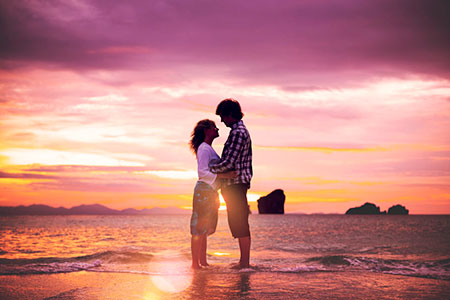 I have been doing psychic readings for almost 20 years now, and the one topic that seems to come up most consistently is romantic love. The main issue that comes up all too frequently in these readings is a confusion about what love really is, and how to find true love.
The first thing I need to point out here is that the idea of 'finding love' is completely off-base to begin with. The notion that love must be 'found' makes very little from a metaphysical and spiritual perspective, and it is often the main reason why some people find their romantic relationships so challenging.
To say that one must 'find love' implies that love is somehow missing, lost, or in hiding. It suggests that love is limited and scarce, and that the experience of love is hidden and very complicated to access. The truth is that love is a transcendent, limitless force, and there is only one love that we all have equal access to.  
This is another quandary that people have when they are looking to manifest romantic love in their life – they try to separate love into categories. Yes, there are different expressions of love, but in the end there is only one love. And everyone has access to it. Love is less about finding the 'right circumstances' and more about aligning with the vibe of love.
So, what is love? Is it 'unconditional?' In my view this is just another way of saying that love is limited. It also implies that there are two different forms of love – conditional and unconditional. This makes no sense, because there is only one love and this one love is always unconditional. Love is unconditional acceptance.  
In my experience, this is what most of us are really looking for: unconditional acceptance. We experience love when we unconditionally accept ourselves, others, and our circumstances.