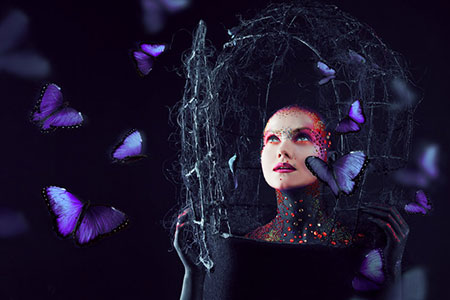 Have you been asking Spirit, God, the Universe for the same thing for years? Has true love been on your manifesting to-do list for as long as you can remember? Are you constantly struggling with your finances? Are you still looking for that dream job?
It is not as if you have done nothing to make miracles happen for you. You have been working faithfully with your guides and the angels. You have studied the Universal Law of Attraction and the art of manifesting. You have consulted psychics, mediums, healers, diviners and astrologers, and all of them have been telling you 'it's coming.'
But still, nothing.
So, what gives? Why has your heart's desire not arrived yet? I hear this question time and again from clients and I have even dealt with it myself in my own life. So, if this is happening to you, you are certainly not alone.
And no, your intuition is not 'broken' and your guides are not ignoring you! The Universe is not too busy making other people's dreams come true. There are many factors involved in successful manifestation and various possible reasons for the lack of results in your life. Often all you need is a few simple adjustments to create the perfect climate for receiving divine guidance and many blessings.
Firstly, there is the aspect of divine timing. It is often true that we must first work through some very important life lessons and do some personal work, before you can receive what it is we truly desire.
If you truly feel you've done all your work, but your desires still are not manifesting, then ask your guides if there is something you are missing, or have possibly been unwilling to see, that is still holding you back. This is also a great time to get a second set of eyes on the situation.
It may also be that those involved in the fulfillment of your desire have not completed their work. In that case, either resign yourself to be patient while setting an intention for them to make rapid progress, or ask your guides if a suitable replacement can be found that is willing to step up now and step into the role.