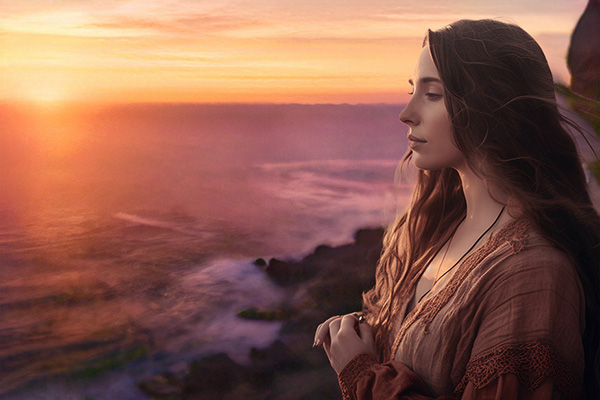 Because empaths spend a great deal of time experiencing the emotions and feelings of others in a very visceral way, spiritual self-care is especially important for us.
Work, family, friends, and intimate relationships, not to mention current world events, can take a toll on anyone, but they can be especially overwhelming for the empath. That's why it's important for empaths to be clear about which feelings and emotions are their own and which are coming from external sources.
Empaths are often compared to sponges, as they tend to 'absorb' all the energy and emotions around them. Sooner or later, the empath's energy field becomes overwhelmed with energy imprints, residue, and attachments, and cannot absorb any more.
Instead of adopting a spiritual self-care routine to maintain their health and well-being, some empaths tend to engage in self-destructive behavior or self-medicate with food, alcohol, caffeine, or even drugs in an attempt to find relief. In the worst cases, this can result in a complete breakdown or worse.
It's obviously wiser and much healthier for empaths to find a more constructive way to recharge their energy and center and ground themselves. Also, bad lifestyle habits will do nothing to shield your aura from outside energies.