self-importance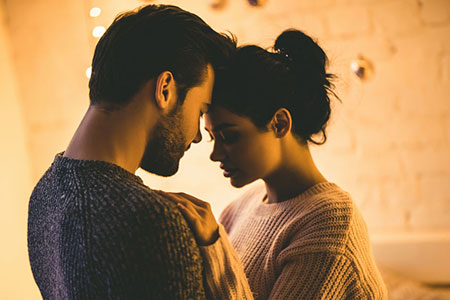 How does one achieve true harmony in a relationship? This is probably the most elusive aspect in most relationships these days. Sadly, a happy and healthy relationship cannot be achieved without it also being a harmonious relationship!
To achieve harmony in any relationship, we need to address the following two aspects with honesty and courage.
Firstly, what do you require from the relationship? Are your needs being met, or is the relationship all about them? Too often people settle for a bad relationship instead seeking to fulfill their own wants and needs.
Remember, you matter. You must also be your priority, not just your partner. Your wants and needs are a priority. If you put your needs aside and put everyone before yourself, you will never find harmony or joy in your relationships.
Make a list of your top ten wants or needs. Then make a list of your top five deal-breakers. What will you not tolerate or settle for? Once you have clarity on what you need and expect, you can more easily figure out what to do about it.
A healthy relationship goes both ways, with comprise. Do your best to see that you stay true to your wants and needs. Too many people settle, because they either think they cannot find someone better, or they are scared to move forward on their own. But we must be brave to achieve what we desire in life.
Tell yourself that you deserve to be happy and that you are going to find it. You deserve it! You are worth it! If you put all of that out to the Universe and believe it, it will happen for you when the time is right. Belief is key.  If you believe it, you will achieve it.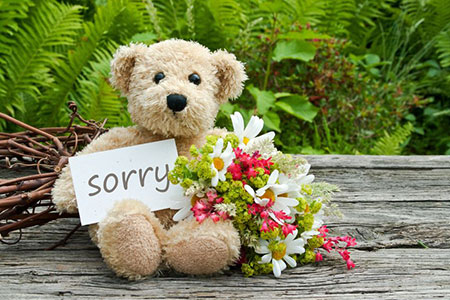 One of the most difficult things in life is knowing when to apologize. It is obvious in some situations, but in others not so much. There are times when we need to weigh out all our options. Is the situation worth an apology, even if you are not the one who created a problem?
Knowing the right time to apologize is critical to the resolution. Was it done intentionally, or was it unintentional? Did the action cause others stress, worry, or pain?
You must also ask yourself if you can live without apologizing the rest of your life. Is it worth losing a friendship, leaving a group, resigning from a job, or not speaking to a family member ever again?
The good old Golden Rule can always come in handy in this dilemma. If you have done something that you would not want done to you, then apologize and seek atonement! Many people find it almost impossible to apologize. They struggle to acknowledge their own part in an argument or wrongdoing.
Some just do not seem to understand their actions were unacceptable, or they always feel that the world is out to get them. There is no compromise in their mind. They always try to twist every situation to make it seem like it is another person's fault.
For some people, on the other hand, an apology seems to roll off their tongue a little too easily. When a sincere apology is made it must be followed by actions. Actions speak louder than words. By not repeating the offense, for example, it shows a true and sincere apology.
Sometimes all the other person needs to hear is a sincere, "I am sorry." When we accept responsibility for our actions, we tell others we are sorry for hurting them. It is not always easy, but releasing guilt always is good for the soul.