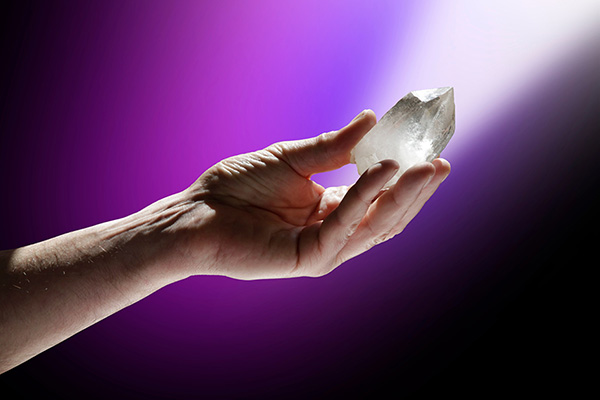 Crystal energy work has a long history as a popular, powerful metaphysical practice. It's an ancient tradition that involves the use of crystals and semiprecious gemstones to promote healing, improve emotional and mental well-being, and manifest desires.
The documented history of crystal work dates as far back as the ancient Sumerians who used crystals in their magical practices, circa 4500 to 2000 BC. Traditionally the most commonly used crystals are quartz, agate, amethyst, or opal.
The practice relies on the unique energetic properties of various crystals that can influence energy fields and the human aura and chakras. Each crystal has a unique energy frequency that is exceptionally stable and reliable, compared to the unstable, variable energies of humans.
Crystals emit their stable energy vibration while also absorbing, neutralizing or transforming external energies. Crystals are therefore used in metaphysical practices and energy work because they create changes in energetic frequencies.
Crystals can be used in your daily spiritual practices as follows.
Healing
Crystals enhance physical, emotional, and mental well-being. Different types of crystals have unique healing properties that can be used to address different ailments and energy imbalances. For instance, amethyst is often used to alleviate stress and anxiety, while rose quartz promotes love and emotional healing.