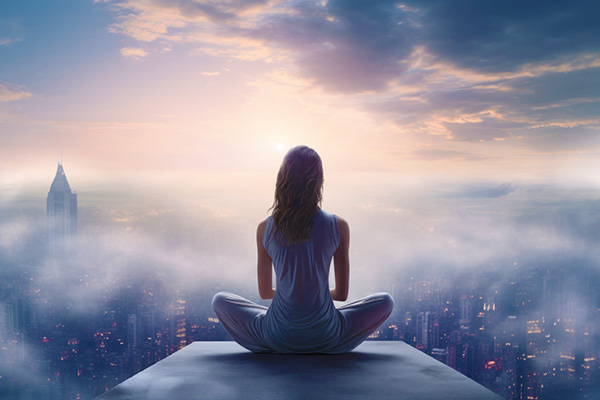 In the midst of our fast-paced daily lives, marked by never-ending to-do lists and the constant barrage of modern distractions, it's all too common to feel overwhelmed and stressed.
Finding moments of peace can be challenging, but there's a ray of hope in the form of mindfulness. This ancient practice offers a haven of calm amidst the storm of our chaotic lives.
Mindfulness, the art of being fully present in the moment without judgment, is a profound spiritual practice for cultivating self-awareness. It encourages us to pay attention not only to our external environment, but also to our internal world of thoughts and emotions.
By incorporating mindfulness into our daily routine, we unlock a wealth of benefits that lead to greater fulfillment and happiness. And it doesn't take much of a time commitment. It's simply a matter of adopting a new perspective and appreciating the importance of each moment.
Mindfulness isn't just a practice; it's a habit and a way of life that leads to a calmer, more fulfilling existence. The following strategies are simple ways to incorporate mindfulness into your lifestyle and make it a permanent part of your daily routine. By embracing some or all of these practices, you can transform everyday activities into opportunities for self-discovery, self-improvement, and a deeper connection to the world around you.