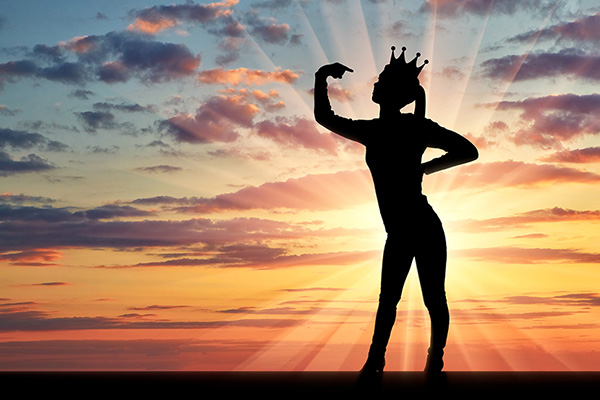 Having a strong ego may be just as important as having a strong spirit. However, it can become a problem when we are confused or conflicted between the two, and do not realize that one is tied to the other.
Ego is all about our sense of self. It is about our self-worth, self-belief and how we feel we compare to others. Having a healthy sense of self-esteem is vital for our happiness and well-being.
For example, if someone chooses to stay in a toxic relationship due to their low self or sense of self is essential for our mental and emotional well-being. We must not confuse having a healthy ego with an over-inflated one.
People who have healthy egos do not think in terms of bold versus meek, or overbearing versus subdued. It is not about dominance or submission for them. They only view themselves as being worthy and competent, and strive to improve their life and become the best possible version of themselves. Self-love is not self-righteousness. People with a strong ego can confidently navigate whatever life throws their way without losing their sense of self.
However, those with an over-inflated, toxic ego tend to be arrogant, self-important and more concerned with how others are doing instead of their own achievements. They tend to believe they are so much more worthy and successful than everyone else, and constantly judge others for their mistakes and failures. Big egos are not very 'healthy' at all!
Also, when we strive for bigger or better things for ourselves, it is not only a case of satisfying our ego. Spirit operates with a similar agenda. Our soul or spirit is in fact strongly connected to our sense of self. This is why we traditionally say someone is in 'low spirits,' meaning they are feeling sad or depressed. But when someone is in 'good spirits,' they may have had happy news or some good fortune.