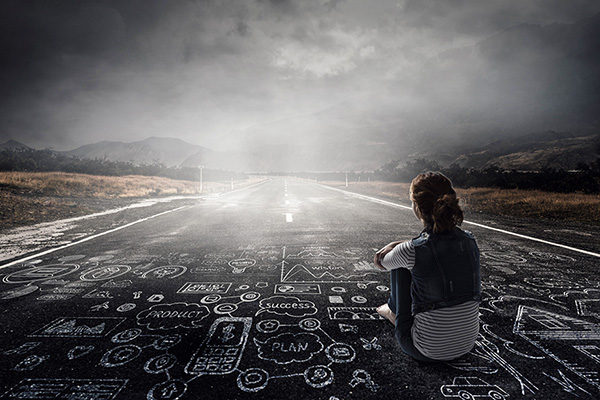 It is never too late for a fresh start or a new life adventure. An attitude of optimism is key in a spiritually aware life. Within the realm of universal possibilities there is always the opportunity to evaluate your current standing compared with your desired end result, and to make some changes if necessary to manifest a new reality.
Visualizing the sought-after outcome is paramount in creating your new reality. Whatever you focus on intently will manifest consistently. Remember, what you think about, you bring about!
Continue to focus on the positive outcome, not the intricate steps necessary to attain success. Believe that the environment you have visualized continues to manifest in the background.
If you continue to give energy to negative scenarios, you will create more of the same. Stay stuck in the mire of discontent and you will remain frozen in that spot. It is impossible to take flight when slogging through the quicksand of doubt day-to-day.
Visualize for a few minutes each day as you drift off to sleep at night, and again each morning as you start to awaken.
Create in your mind's eye the most magnificent vision of your new reality or desired outcome, with vibrant color, exquisite sound, penetrating scent, palpable touch and delicious taste. See, hear, smell, touch and taste all the components of your eventual success.
But you are not merely an observer. You must be a wholehearted participant in the creation of your new reality, so see yourself in the picture.