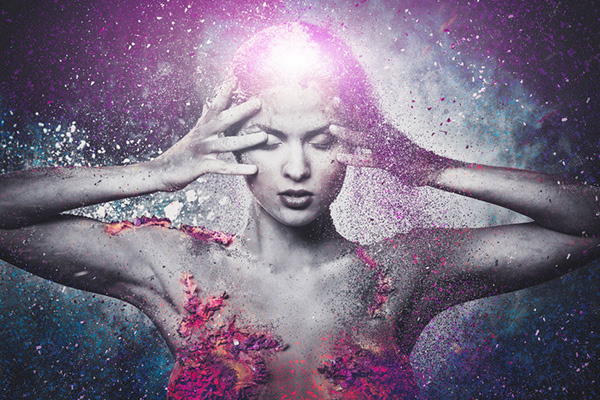 I often get questions about spiritual awakening. Is it real, and how do you know if you are experiencing it? There are many different lists of ascension symptoms available online, but it is no easy task to know which is more accurate or reliable.
In my opinion Karen Bishop's list is the best. She wrote that "we all experience our spiritual development in our own unique way. For some of us the changes occur slowly; for others a series of events can trigger sudden growth. We do not all share the same symptoms or changes". I therefore can't account for all of the symptoms, but I am going to share some of the experiences I've personally had as a psychic. I am not listing these things in any particular order, as I can't remember what I noticed happening first.
Feeling Disoriented
I had no sense of direction. I found my way around the city, not by knowing which the north end is and which is the south, but because I have gotten lost so many times! Every time I left my house I got lost. I live right off the main street that divides the city. Everything is either North or South. If you are one block north, then the addresses will all be in a certain range, and vice versa. Simple enough. But, by the time I would realize I was going the wrong way, I would turn off, turn around and proceed in the opposite direction. Only to find out that I have continued on in still the wrong direction. I think my record was four times in a row!
Unusual Aches And Pains
I experienced physical discomforts that for us women are often simply chalked up as 'menstrual'. The pains were usually in the lower back and neck area. For me, it felt as though someone is pushing on my head so hard they are compressing my neck.