movement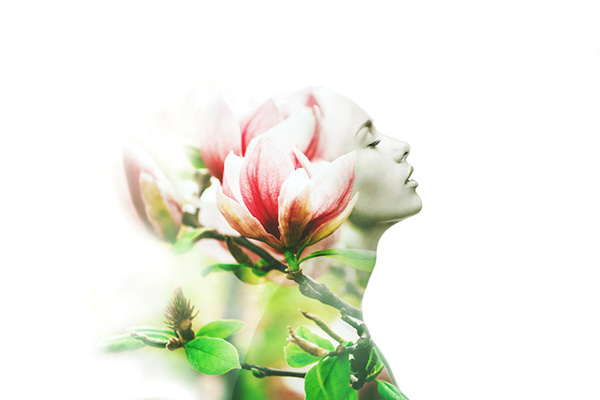 What is the lens through which you view the world? When I close my eyes I see waterfalls, flowing streams, and flowers. This is the scenery surrounding me with my eyes open too. It tells me a story of life, of inner perception, and beauty.
The experience of life is what we make it, not because we are independently powerful controllers or causes of physical outcomes, but because we are eternally sentient beings with the gift of free will.
The spirit soul is a spark of consciousness, and we can express that consciousness through a variety of qualities. It is that inner flavor of our quality that then colors our experience and lens.
So, for example, when I see the water in the stream rolling around rocks and carving a curvy path through the land in front of me, I am reminded of a world that is gentle with feminine energy. She flows and nourishes and moves with consistent but soft determination.
I know that elsewhere there is also hard, jagged terrain and a state of mind that matches it. I can choose to match my mind to the beauty, diversity, and gentleness of spirit, or to the rigid harshness of a cold, hard, inert world of matter and might.
This choice presents itself at every step. Two people may suffer a similar loss in their lives, but process it completely differently. One might see it as an opportunity to grow and become more resilient, while the other might choose to feel angry and unfortunate. It depends on the lens through which we choose to view the world and our interactions with it.
Our circumstances also do not have to change for consciousness to change. When we change our inner consciousness and the lens through which we choose to view life, we change the experience.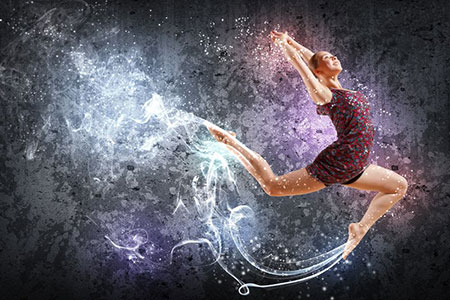 In my earliest years of life, I was severely shy, fearful of anyone I didn't know, and acutely anxious of being separated from my mother. Any time we were out, or in the presence of others, I clung to her tightly and hid in silence behind her.
My mom soon received many recommendations to enroll me in dance lessons, to help me come out of my shell. She did, and I emerged. That was my first experience of the healing power of movement.
It continued into my 'terribly turbulent' teens, during which ballet became my only safe haven and sanctuary. In the ballet studio I could pour out every feeling. From the barre to the stage, every move was an opportunity to express what I needed to release, and to find the solace I needed.
A decade later, I found myself bedridden with chronic fatigue. Yet, visions of ballet spontaneously continued to dance across the screen of my mind's eye – almost every moment of every day. I could feel the movement in my body, even though my body was unable to move. I know now it was a premonition of a life-changing return to dance, that ultimately remedied my illness and opened the way to reveal my gift of intuitive healing dance.
The power of movement is a beautiful thing. It can literally shift, shape, and reform energy. Energy itself comes in many forms and functions. Emotion, if you think about it, is energy in motion: e-motion. Everything, including you and I, are an emanation of energy from the Absolute Truth and Personality of Godhead.