Love Cord Connections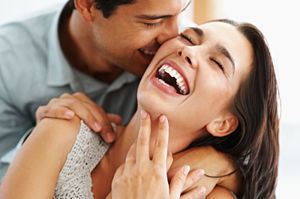 I can tell really easily if two people are connected with what I call the 'love cord connection'. I can tell if it's just lust, desire or a crush, or the real deal full-blown love… the kind of love that never dies. I can see if two people are karmically connected. I can see if they have had past lifetimes together and what exactly they were to one another.
I can also tell if two people chose to be born in the same soul group together. Usually if they chose to incarnate in this lifetime together there is still much to be had by way of soul growth and soul evolution.
Sometimes two people may have a difficult time connecting. It may be that they are connecting at the wrong time, or maybe one of them needs to achieve some soul growth before they can meet up with the person they love so much. Being brought again once more into another life they can have that opportunity to connect with that person. If it doesn't work out there's always other lifetimes to be had to get that opportunity.
Love is the will to extend one's self for the purpose of nurturing one's own or another's spiritual growth ~ Scott Peck
I can also tell exactly what the person needs to do in order to reach the person they love, or maybe what that other person has to do to reach my client. I can see this very easily.
I can tell easily too if there is soul growth going on in the astral realm or dream state with two people. I can tell by what I see goes on in the dreams as to what needs to be achieved in the psychical. Sometimes more soul work gets accomplished in the astral realm or dream state than in the weighted-down, material, awake state.
Sometimes the best relationship have the most hardships and obstacles, but usually it gets to be smooth sailing after we deal with the challenges and iron out these problems.
If you are wondering about someone you love and if it is worth the time and effort, or if you should just throw in the towel, come see me at Psychic Access. I would love to help. Being a Virgo, love and relationships are my specialty. I can help in all areas of life, but most of all I love to see and help in the love department!
About The Author: Moon Goddess

Moon Goddess is a third generation empathic healer and seer. She started to give healing readings to people more than 20 years ago. She has always been interested and studied all things metaphysical from a young age. Being hypersensitive she can feel and see things before they happen. Utilizing the Tarot, and with the help of her Guides, she is a source of support for many people all over the world. After he passed over, her grandfather kept his promise and came back to say goodbye and gave her the most amazing experience. Moon knows there truly is a Heaven, and it is wonderful! Sharing her experience has helped many people after they have lost someone, or anyone experiencing some form of grief. Get a reading with Moon Goddess now at PsychicAccess.com.