spiritual contemplation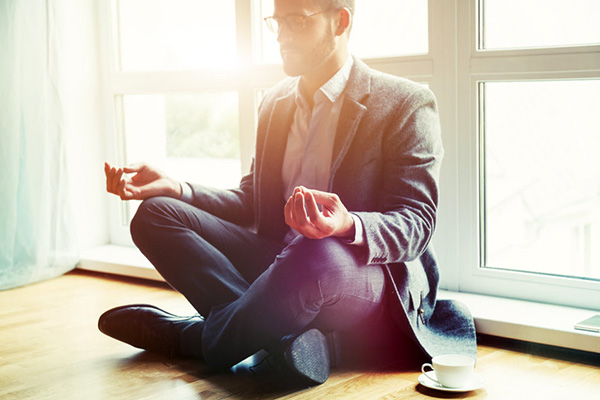 Spirituality is perceived in the East with many similarities to what is believed in the West, but with an entirely different way of talking about it. For example, in terms of Easter philosophy a person's individual identity is not their ego.
Identity is the journey of self-discovery that consists of affirming one's individuality and being able to express everything that we are. This can be achieved through meditation, prayer, or various other spiritual and recreational practices that clear the mind through engaging in an activity that soothes us and brings us into silent contemplation.
Silence does not detach us from our soul essence. On the contrary, it allows us to be fully present and completely ourselves, without the limitation of words and actions. It is not aimed at denying our true spiritual nature. On the contrary, it is a time of authentic self-awareness and beingness.
Different Buddhist traditions refer to the natural state of mind as a state of enlightenment. In the Sanskrit and Tibetan traditions, we also find terms that speak of a clear, open mind. In Tibetan philosophy, enlightenment or awakened energy is called byang-chubs – literally purity and wholeness.
Being calm, at ease, and silent constitutes a state of mind that would happen naturally unless something is bothering us. These internal obstacles cannot be blamed on others or our external reality. Life is always complex and rarely calm.
In fact, these obstructions are seen as being nothing but habits, the result of karma, that obstruct the free and unconditional luminosity of the mind, like clouds that cover the sun on a summer day. Karma does not mean punishment. It is the result of previous actions. They are the result of what we do and what happens to us.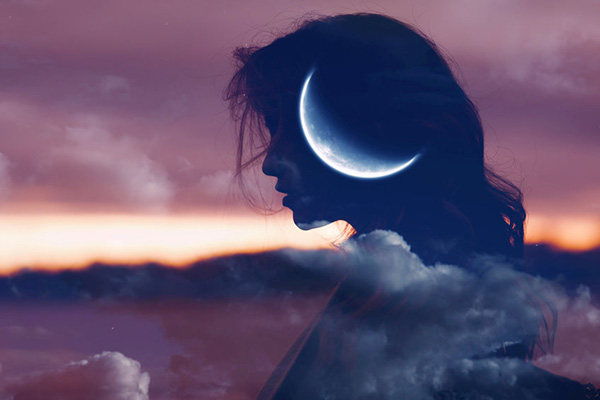 There are many additional ways to apply Astrology in a spiritual lifestyle beyond the customary horoscopes and birth charts. For example, following the lunar transits is one of my favorite methods for working on my personal growth and spiritual development.
The Moon is the fastest transiting planet of the Zodiac, as it moves into a different sign every two and a half days. The Moon's monthly journey through the constellations, enables us to reflect on the qualities and pertinence in our charts of each of the twelve zodiac signs.
How does one use the energies of lunar transits as a guide for personal and spiritual growth? In my work as a professional astrologer and psychic reader, I have found the following aspects useful:
Natal Chart
Do you have a strong natal Moon? How is it aspected? Have you struggled with any emotional issues in your lifetime? A Natal Moon with a lot of squares and oppositions can predict issues such as emotional lability and impulse control. Gaining insight into one's struggles through astrological interpretation can help a person find spiritual healing.
Also, consider the transiting Moon's current aspects with your natal chart. Is the Moon, for example, in a conjunction with your natal Mars? This aspect may create an emotional need to connect with your inner warrior on that particular day. Or perhaps the Moon is transiting your midheaven sign today, which is the highest point at the top of your chart that says, "I'm here!" to the world.