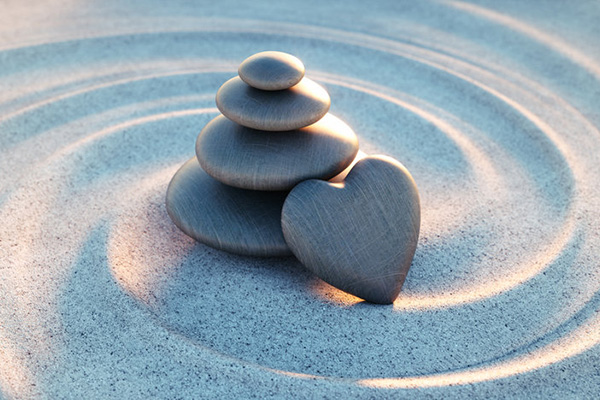 When I read energy, it is shown to me in terms of the strength of that energy. In other words, the strength of the energy is directly tied to its manifestation here in the physical realm. As above, so below.
When we are angry or in conflict, we are often heavily invested in simply being right. And the more the argument evolves… the more virulent the energy becomes. This is never a hopeful, healthy precursor to manifesting better things in our life.
Fortunately, there is the powerful spiritual and emotional energy that love and forgiveness can also manifest in our lives, to counteract the impact of negative emotional energies.
A sister to the energies of love and forgiveness that is not always afforded equal honor, bit is equally powerful is the gift of grace. You may have heard of 'grace under pressure?' Essayist William Hazlitt defines grace as "the outward expression of the inward harmony of the soul."
So, what is grace? Webster's Dictionary defines grace as both a noun and a verb. Noun: unmerited favor, kindness undeserved. Verb: to confer dignity or honor on, or to add beauty to.
Grace is the 'breath' we take between anger and forgiveness. It is a choice to be silent, hold our tongue, and open the door for peace to enter into a challenging situation.
Angels naturally possess infinite grace, and many times the angels I work with have to remind me to hold my tongue, think before I speak, and simply be silent and listen to the person I am angry with. Being heard even if we are not understood is very validating. It says to the other person, "you are important to me, what you are feeling and thinking matters to me". What you give you will receive.
Posted in

Angels, Energy, Life Design, Love & Relationships, Manifesting, Self-Help, Spirituality
|
Tagged

angel guidance, angel messages, angel readings, Angels, anger, calm, communication, compassion, compromise, emotional challenges, emotional control, emotional intelligence, emotional responses, emotions, energy, energy healing, energy vibration, family, feelings, forgiveness, friends, friendship, grace, harmony, inner peace, inner strength, kindness, law of grace, life drama, listening, manifesting, negative energy, patience, peace, relationship, self-control, self-discipline, selflessness, serenity, toxic energy, unconditional love
|
Leave a comment