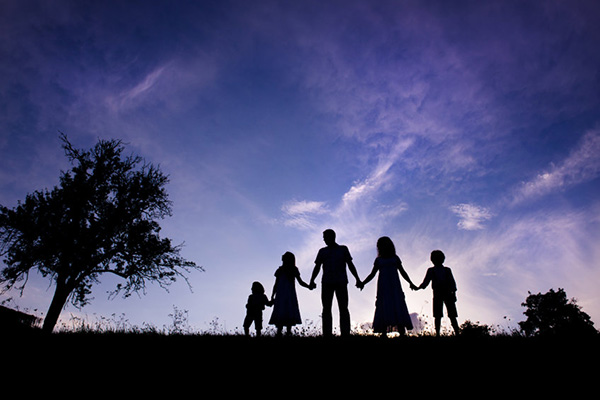 Sometimes during meditation, I recall past events and childhood memories that had been long forgotten. A recent vision, for example, took me back to the home I was raised in. But the scene was one I do not remember.
I saw myself as a little girl, around three years old, and members of my mother's family were visiting us. Everyone was singing and playing instruments together. I saw myself watching them and enjoying the music, but then felt guided to look diagonally upward to another scene happening simultaneously.
In the other scene I saw my ancestors; at least that is what I concurred because they were going back in a line. Behind my great grandmother, who was playing the piano, there were people who I sensed to be her parents, and then her grandparents behind them, and so on.
In that glimpse into the distant past, I observed how the behavioral patterns and family dynamics of our ancestors, some of it dysfunctional and unhealthy, had become the patterns of my family. I also saw how these patterns were passed on to me and how it has shaped the patterns in my life and my own family to this day.
I then invoked the Heavenly Light to wash over all of us: myself and my family, my living relatives, all my ancestors who came before us, as well as all of our future descendants. I prayed that all of the disharmony in my family lineage be healed, and also that any other families and individuals we had disharmonious interactions and relationships with be healed too.
In Hawaiian culture this kind of healing prayer is known as Ho'oponopono. It is an ancient spiritual practice of reconciliation and forgiveness, which in English literally translates to 'to make right,' or 'to make good.' Ho'oponopono is essentially a personal responsibility and forgiveness prayer or ritual to heal, among other things, feuding families and ancestral trauma. When practiced repeatedly, it is said to balance out karma. I do believe in praying for those who wronged or harmed us, because within their healing we find our own as well.