inner vision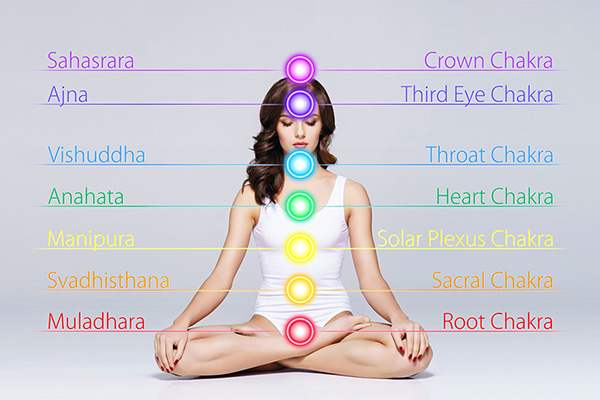 The ajna chakra, also known as the 'third eye' chakra, is the sixth primary chakra in the human body. In Sanskrit, anja means 'to anoint'. This chakra is the energy center of our inner vision, where we perceive the interweaving of memory, fantasy, intuition and imagination.
Located between the eyebrows in the center of the forehead, the anja chakra is associated with intuition, enlightenment, spiritual awareness and higher consciousness. It is the "seat of the soul" and connects us to our higher self. The third eye chakra is also where we access our intuitive abilities, use our gut instincts, and connect with our inner guidance.
It also governs several organs in the human body, including the pineal gland, pituitary gland, and hypothalamus in the brain, as well as the eyes.
The anja chakra is symbolized by two lotus petals, a downward facing triangle, and the mantra "Ohm" in the center. The circle represents infinity and wholeness, the lotus petals represent purity and enlightenment, and the triangle represents the element of air. It represents our potential for spiritual growth and enlightenment, the power of the mind, and the connection between the individual and the divine.
When the anja chakra is open, aligned and balanced, we are able to perceive the subtle energies around us with greater clarity and are more attuned to our intuitive inner guidance.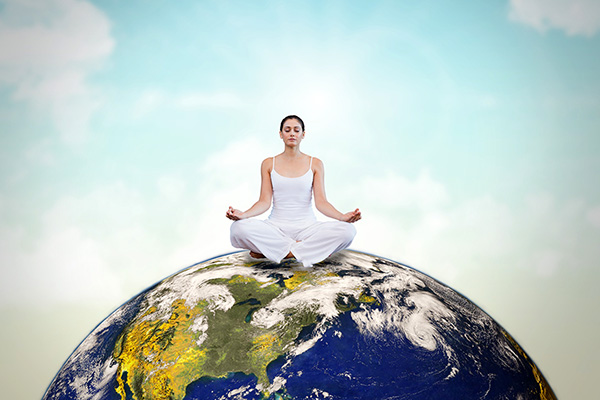 More than a century ago, the great Indian sage Paramahansa Yogananda spoke in his teachings and writings about envisioning a better world for all. He believed in the transformative power of individual and collective consciousness and emphasized the importance of spiritual practices such as meditation and self-realization in creating a more harmonious and compassionate world.
Yogananda stressed that true change begins within each individual. He believed that by working on our own spiritual growth and self-realization, we radiate positive energy and higher consciousness that contributes to a more peaceful and loving world.
He encouraged individuals to envision a new world of peace, harmony, and unity. By holding this vision in our minds and hearts, he believed, we could collectively bring it into being. Yogananda promoted the concept of universal brotherhood, which recognizes the interconnectedness of all beings. He encouraged people to look beyond differences of race, religion, and nationality and to treat one another with love, respect, and understanding.
Yogananda also spoke of the power of visualization and positive thinking. He saw prayer and meditation as powerful tools for individual and collective transformation. He encouraged individuals to live with a sense of purpose and to align their actions with higher ideals.
In a modern world filled with challenges and uncertainties, it is indeed essential that we hold on to a common vision of a better future. We must strive to create a world in which every individual, regardless of background or circumstance, can thrive.