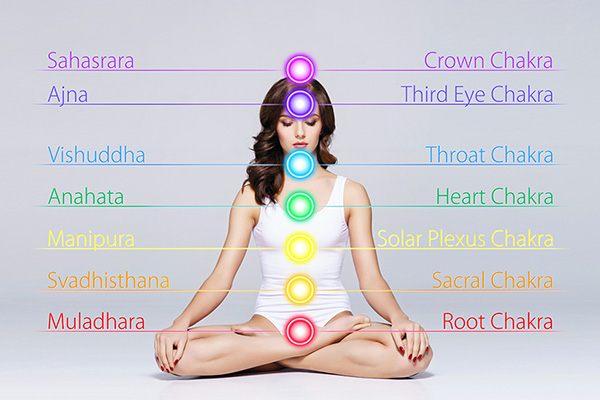 The muladhara chakra, or root chakra, is the first of the seven primary chakras or subtle energy centers in the human body. This chakra is located at the base of the spine at the perineum and is represented by the color red. It is the foundation of the chakra system. The Sanskrit word muladhara means 'support,' 'root,' or 'base.'
The root chakra ensures our sense of security, stability, and belonging. It is also responsible for us feeling grounded and connected to self and others. It is essentially our energetic connection to the Earth.
When the muladhara chakra is open, aligned, and balanced, we feel a deep sense of security and stability. Our body feels physically energized and strong, capable of handling whatever physical challenges and obstacles may come our way.
However, when this chakra is underactive or blocked, we become dissociated from our physical body and feel disconnected from the material world. This can manifest as feelings of uncertainty, anxiety, fear. We become uneasy, restless, and unsettled in mind and body.
In contrast, when the muladhara chakra is overactive, we may become overly attached to our physical appearance and identity, extremely materialistic, and obsessed with accumulating wealth, property, and material possessions.
The muladhara chakra is incredibly important for maintaining physical, emotional, and mental health and well-being. An open, aligned, and balanced root chakra offers the following benefits: