elementals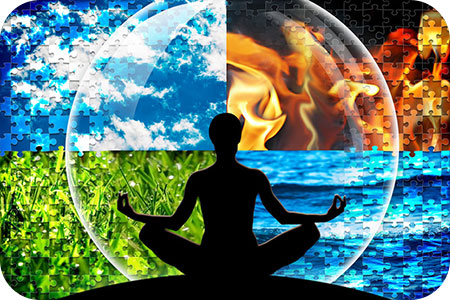 There are several different classifications of spirit guides and energies that we as humans can work with to help us on our journey. Most spiritual traditions teach about the elemental energy within the four classical elements. This is found in ancient Buddhist texts, Native American spirituality, shamanic traditions, within the Judeo-Christian and other monotheistic traditions.
Working with elemental spirit guides can give us insights and strategies to promote positive changes in our lives, reveal our unconscious self-destructive patterns, and transform our subconscious mind and create a harmonious and balanced internal story. Elemental guides can also assist us when we are walking through a difficulty or life challenge, as well as intensify our ability to manifest the lives we want.
It is not difficult to connect with the elemental forces. There are many strategies that can assist in bringing these elemental forces into our everyday lives.
The Spirit Of Water
The spirit of water is associated with emotions and love. It can be used to help in assisting with emotional challenges, grief, and a better understanding and greater experience of love in our lives.
In many ancient traditions there is a parallel between water and being humble. It is said to be the humblest of all the elements, always seeking the lowest point. However, in its humble position it is also one of the strongest elements. In seeking the lowest position, it can evaporate into the air, satiate the flames of fire, and carve through the mountains of the earth.