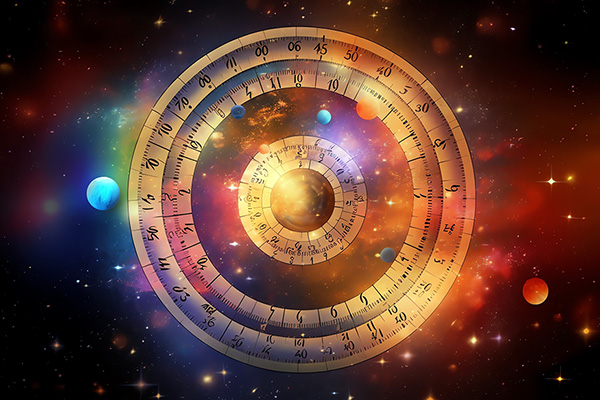 Numerology is based on the idea that there is a mystical relationship between numbers and destiny. It originated from the ancient practice of assigning numerical values to words and names, and attributing spiritual symbolism to such numbers.
In Ancient Greece, the mystic Pythagoras further developed this concept proposing that numbers are divinely inspired creations that carry sacred codes. This led to a system of divination that is still used today, and Pythagoras is therefore considered the father of modern numerology.
There are different systems of numerology that share some common principles, such as Chaldean, Pythagorean, Kabbalistic and Chinese numerology.
Numerology, however, is not fortune-telling in the traditional sense, as it does not simply attempt to prophecy or predict the future. Instead, numerology aims to reveal information about our personality, talents and gifts, our life path and purpose, as well as our potential and destiny.
In numerology, each of us has a set of unique, individual numbers known as our core numbers. These numbers are calculated from our date of birth, letters of our name, and other personal information. By analyzing the core numbers associated with us, we can gain insight into our personality, talents, challenges, opportunities, and spiritual lessons.