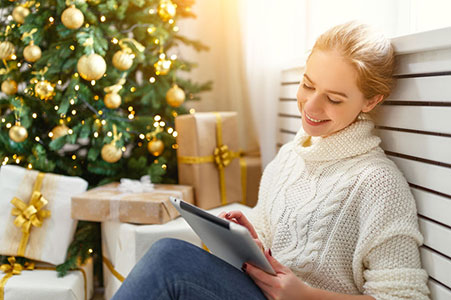 The year 2020 has been quite a year! The pandemic has turned the world upside down. Given what we have all been through, there is now an increased emotional need to have something to celebrate, and with Christmas around the corner, we have just that.
However, as magical a time of year as Christmas may be, it can still be somewhat stressful, and this year may prove even more challenging due to the need for safety precautions, social distancing and travel restrictions.
Nevertheless, with a little pre-planning, you should be able to get your Xmas off to a good start and enjoy the celebrations to the maximum without experiencing too much stress and drama in the process! How good is that?  Here's how.
Set Clear Intentions
Given the kind of a year we have experienced, we can indeed be excused for not celebrating a perfectly traditional Christmas this year. We are now in an excellent position to enjoy the kind of Christmas that we prefer.
Let go of the idea this year that Christmas must be 'perfect,' and that you must make it that way for everybody. Set instead a clear intention for what your ideal Christmas will be. After that, all you need to do is make plans that go along with your vision. Having established what Christmas really means to you, you can then use it as a guide to prepare your celebrations.
Keep It Simple
Simplicity ensures peace and calm, whereas complexity causes stress and drama.  It really is as simple as that! It is imperative that any Christmas plans you make are as simple, straightforward and as streamlined as possible. Doing so should help to create a sense of calm and empowerment, which you will no doubt need to take into the New Year with you.