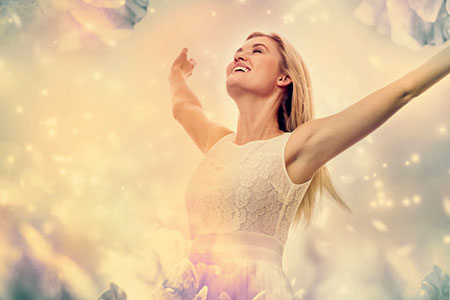 Most people are familiar with the Charles Dickens' 1859 classic, A Tale of Two Cities. Set in Paris and London against the tumultuous backdrop that lead to the French Revolution, the novel has been cited as the best-selling work of fiction of all time.
I reflect upon this intriguing work at this time, because the novel has been repeatedly referenced lately by the news media in an attempt to capture the spirit of social unrest and economic uncertainty that has disconcertingly become a global concern during the pandemic.
Over the last year, I have repeatedly asked myself the question, what is my personal 'tale of two cities?' Do I search for hope amidst the stories of the day, or do I succumb to the popular cacophony of dire warnings, fear-mongering, conspiracy theories and atmosphere of despair.
And so at this moment, I ask of you to take just a few minutes out of your day to ask yourself the same question.  Do we place our own dreams on hold because of the apparent tensions that consistently threaten to chip away at our mind and spirit each day? Do we flounder, or do we choose to thrive, moving beyond merely just surviving.
Many years ago, I overheard someone say that while tough times don't last, tough people do. I want to remind you that no matter how dire things may seem at the moment, trust that you have the power and right to create your own 'tale of two cities.'
In my personal story, amidst the turmoil and uncertainty of the day, there is order and certainty. History has shown us time and time again that no matter how challenging things seem, there is always a silver lining, and a bright-shining, magnificent light at the end of every long tunnel!
My mother often shared stories of how her family survived the Great Depression. My grandparents had a large family of ten children, and they lived in a rural area on the outskirts of a metropolitan city. As the 1930's ushered in severe economic and social challenges all over the world, many lost everything they owned, and many families became homeless.