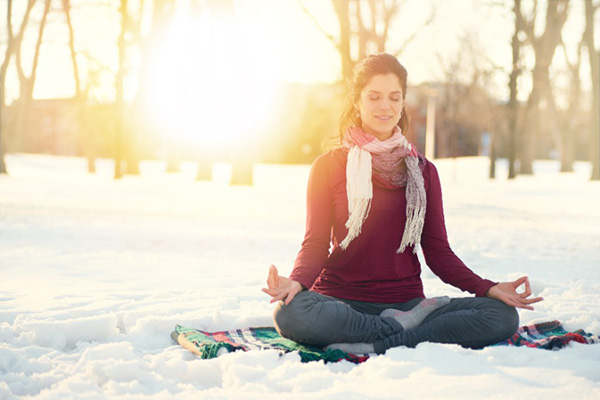 For some people, the approach of winter is a fantastic time of the year. They love to walk amongst the golden autumn leaves, breathing in the crisp air that enlivens the soul, while looking forward to the festive holiday season.
For others, the holiday season is a time of fear and dread. It is for some that time of the year when they feel more bored, lonely, depressed and lacking in enthusiasm. I used to be one of those people. I could not wait for it all to be over, so the brighter days of spring could arrive. But these days I have a very different outlook. I have learned ways to lift my spirits during this time of the year. Yes, winter holiday period does not have to be a 'dark night of the soul!'
If you are currently also dreading the fast-approaching holiday season, the following self-care strategies can help you turn this time of the year into a period of true joy and upliftment. It will assist you in navigating the winter through to the spring effectively and happily, while maintaining emotional well-being and keeping your spirits high.
Intentions & Goalsetting
It is always great to have something uplifting to look forward to, especially when the nights are cold, long, and lonely. This time of the year is the perfect opportunity to set new goals or personal targets that will add value and excitement to your life. No need to for New Year's Eve to make your resolutions. Start setting those intentions
Once you have set your goals, begin to meditate on and visualize those intentions. Once you get your intentional energy rolling, the Universe will assist you in manifesting your endeavours by cosmically aligning you to the desired end result.