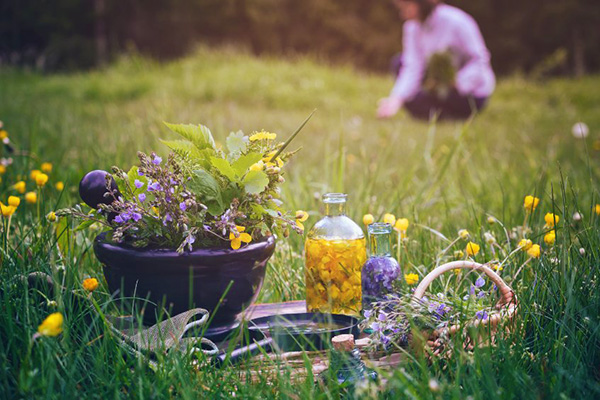 The past two years I have turned increasingly to herbs for natural healing. A good friend told me about herbs and how they help her family and I begin to do research. Soon I started taking herbs and have had excellent results.
Herbal medicine has gone from alternative to mainstream. The proper use of many common herbs (some of which can be easily grown at home) can help keep you healthy. Try herbal infusions in teas, lotions and soaps to see what works best for you.
You may not know the many uses for these common herbs and plant extracts, so I have compiled a list of those I often use in my personal life:
Ginger – known as the 'universal medicine' in Ayurvedic tradition for its many uses, including anti-nausea and motion sickness, digestive aid, and circulatory aid. It can be consumed in powder or fresh form.
Basil – has a spicy scent which can be used to revive faintness. It is also useful for an overactive thyroid, improving one's concentration, and as an antioxidant packed with Vitamins A and C.
Curry – like ginger it is a popular herb in Ayurvedic medicine. Some of its uses include pain relief, 'brain power' to help ward off Alzheimer's disease, and antioxidant. It also has been shown to improve skin tone.
Peppermint – thought to be the world's oldest herbal remedy. It is used to combat nausea and vomiting, increase mental stimulation, and boost energy levels. It can also be used as a mild analgesic.
Parsley – in addition to being a popular food garnish it helps prevent gall bladder infections and kidney stones. It's also loaded with antioxidant and deodorizing properties.