Published
October 24, 2023
|
By
Isadora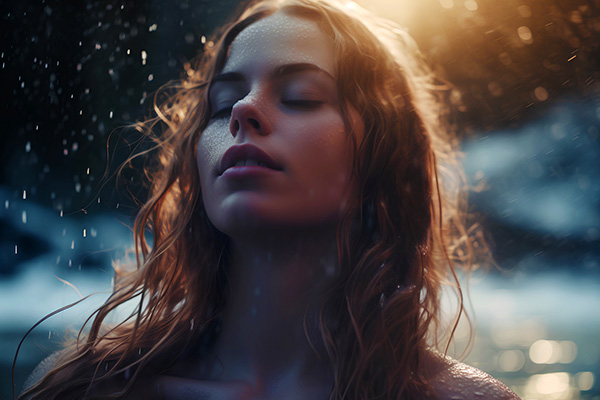 As we navigate life's challenges, we too often question our inner guidance. Even after decades of psychic work, I sometimes also find myself questioning my own choices and decisions. One of the ways we can move beyond the deceptions of the ego mind is to learn the signs of spirit and how spirit communicates with us.
Everyone has an inner psychic 'dictionary.' This inner glossary of personal spiritual symbols repeats signs and patterns to convey a message to you. Although you may not think of yourself as highly intuitive or as a psychic visionary, you may be surprised at how psychic you really are when you allow your higher self to guide you.
Most people who attend my intuitive development classes soon learn that they themselves already own the intuition they are seeking. What I mean by this is that what we try so hard to find in the outside world in order to become more intuitive is actually already present within us.
We are spirit and are merely occupying the physical vehicle that is our body. I am sure you have noticed that sometimes your body knows the truth about situations before it registers in your mind? This is a psychic ability.
Posted in

Angels, Divination, Dreams, Intuition, Lifestyle, Meditation, Metaphysics, Mysticism, Psychic, Psychic Phenomena, Self-Help, Spirit Guides, Spirituality
|
Tagged

ancestor messages, ancestral guidance, angel guidance, angel messages, angel numbers, angel signs, awareness, become psychic, breathwork, choices, conscious living, consciousness, decisions, divine guidance, dream journal, dream symbols, dreams, dreamwork, ego, ego mind, feathers, guidance, higher self, indecision, inner being, inner guidance, inner truth, inner vision, inner voice, inner wisdom, intuition, intuitive, life challenges, martial arts, numbers, psychic attunement, psychic awareness, psychic development, psychic dreams, psychic guidance, psychic symbols, self-development, self-empowerment, signs, soul guidance, spirit communication, spirit guidance, spirit guides, spirit messages, spirit signs, spiritual awakening, spiritual awareness, spiritual expansion, spiritual experiences, spirituality, subconscious, symbolism, yoga
|
Leave a comment