attention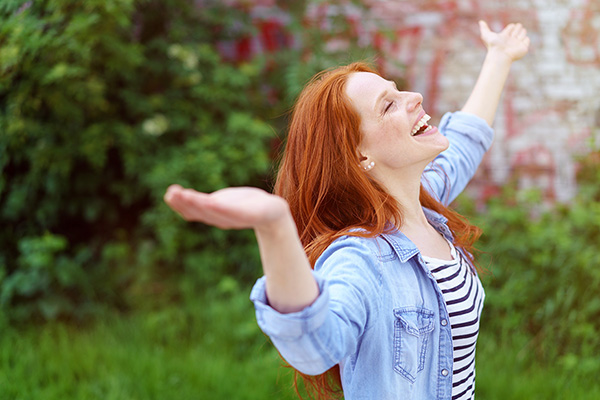 I received a vital message from spirit today during my daily meditation. Spirit showed me that many people have become extremely anxious and worried in recent years. Many souls are making themselves sick with stress, apprehension, and fear about the state of the world and what the future may hold.
But spirit reassured me that there is absolutely no need for us to do this. My guides also reminded me that most of the things we worry about never end up happening. We live in an abundant, benevolent universe that always returns everything to balance and harmony. The sun will always come out again tomorrow, or the day after.
So, how do we deal with our overwhelming worries and concerns? It starts with our spirituality. If we choose not to believe that the universe is a safe, generous place that rests in the palm of God, Spirit, Source, the Divine's hand, then it is very difficult to have hope and trust in the future. And when we have no faith, hope or trust, we feel we must try to be in control of everything ourselves. This need for control leads to negative thoughts, constant worry and anxiety, and even paralyzing fear.
The answer is to let go and let God, focus only on the now, and only attempt to control those things that you can control. Trying to constantly change and control the rest of the world and 'play god' in our mind is pointless and energetically draining.
Instead, we should direct our focus and attention to positive, uplifting things that we can change and control. Rather than lament everything we feel may be wrong in the world, we can find ways to help make it better.
Instead of dwelling on everything that is not working for us, we can take a new perspective and start doing some things to contribute. We have the power as spiritual beings to become part of the solutions, instead of just adding to the problems.
Posted in

Abundance, Conscious Creation, Energy, Law of Attraction, Life Design, New Age, New Earth, Self-Help, Spirit Guides, Spirituality
|
Tagged

anxiety, attention, balance, beliefs, channelling, control, divine guidance, energy flow, energy frequency, energy vibration, faith, false beliefs, fate, fear, focus, future, happiness, harmony, hope, joy, life design, life review, limiting beliefs, negative emotion, negative energy, negative thinking, new thought, obsession, positive energy, positive thinking, psychic channeling, release, self-awareness, self-empowerment, self-liberation, self-limitation, spirit channeling, spirit guidance, spirit guides, spirit messages, spiritual guidance, spiritual messages, surrender, thoughts, toxic thoughts, trust, worry
|
Leave a comment