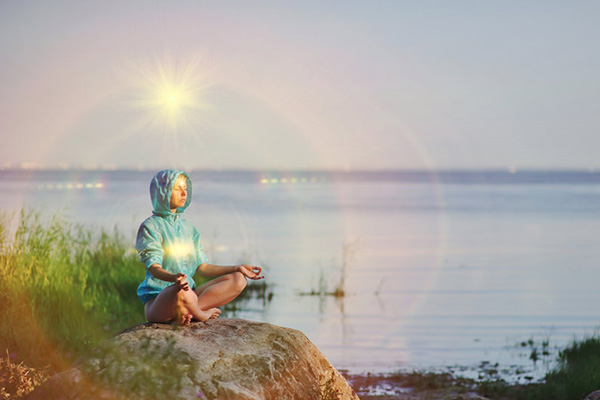 Psychics, mediums and healers often mention the importance of shielding your energy. I have learned the hard way as an empath  that it is equally important to clear and ground your energy and this should always be done first.
Shielding implies psychic defense. This is wonderful and necessary, but along with a strong shield one also needs good armor. My angels told me that for me to serve most effectively it was critical that my energy be clear, grounded and shielded daily. Early in my career as an empath, I made a practice of shielding at the beginning of every day. It worked very well initially. However, after a few weeks I noticed that in spite of this I was feeling drained at times, even slightly irritable and frustrated. Then I discovered the important of clearing and grounding.
Being shielded without first clearing any negative residual energy is akin to not showering or bathing, or letting garbage pile up in your home. Additionally, shielding without being grounded causes our energy and our purpose to be untethered, distracted and easily blown off course. Incorporating these practices allows for a much stronger shield for body, mind and spirit.
If you always clear and ground before you shield, your mind will be clearer, your emotions more balanced and your body stronger.  You'll find yourself better equipped to deal with chaos at work or at home. Decisions and appropriate courses of action will flow more easily. You will be in essence more effectively linked to your natural intuition and inner guidance, without confusion or uncertainty.
I clear my energy every evening. I am a huge advocate of massage, acupuncture and energy work, such as Reiki, but it isn't practical for me to incorporate that on a daily basis. Meditation, prayer and the visualization of cutting cords, are fabulous tools available to us daily.