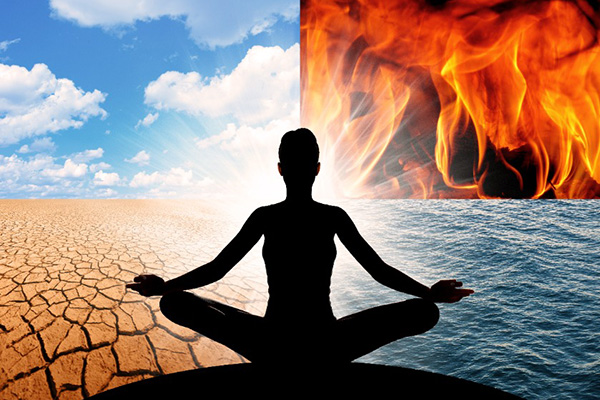 The ancients believed that the Universe is composed of five elements, namely Earth, Air, Fire, Water, and Spirit (Ether). These classical elements are an important theme in Ancient Greek, Indian and Japanese philosophy, Hermeticism, Hinduism, Buddhism, Medieval Alchemy and Western Astrology.
The elements are therefore also a key aspect of various ancient healing practices and metaphysical traditions. Traditional Chinese Medicine in particular stresses the important role of the elements in healing. Working with the elements is believed to create and maintain energetic harmony and balance which is essential to good health and holistic well-being.
The classical elements are also a key component in Neo-Pagan, Wiccan and Druid teachings and practices. When casting a protective circle in a ritual, for example, the practitioner traditionally calls the four cardinal directions or 'the four corners' (North, East, South and West), along with the corresponding elements for each.
The five elements are essentially energies. Energy can be experienced in different ways, however, when the elements are aligned within us, we tend to be able to better handle imbalance and adversity in the outer world.
The energetic harmony of the elements within us can easily get 'out of whack' and become imbalanced or blocked due to everyday life events and circumstances, but with increased self-awareness and a few simple self-care habits, you'd be surprised how easily your natural state of energy balance will come back into alignment.