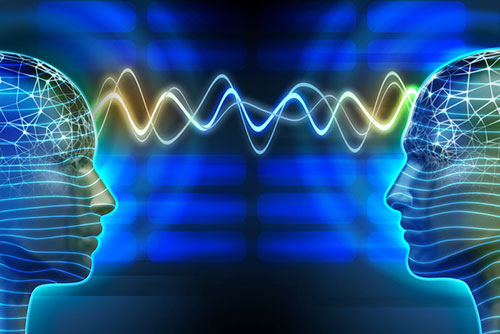 I can read other people's thoughts. It is known as telepathy, or the direct transference of thoughts from one person to another without using the usual sensory channels of communication. It is a psychic ability, or what parapsychologists refer to as extrasensory perception (ESP).
My first awareness of being telepathic was around age three. As a child I thought everyone could read other people's thoughts. It wasn't until my early teens that I realized this was not the case.
Being a telepath is not necessarily fun. I sometimes hear, for example, people judging me in their thoughts. These brief telepathic perceptions can be so sudden and unexpected that they completely stop me in my tracks for a moment.
For instance, I could be teaching a class, and suddenly I 'hear' one of the students thinking something hostile, disparaging or disturbing about me. When this happens, it can make it difficult for me to continue speaking or functioning for a few seconds.
I have become much better at dealing with this as an adult, but it was very difficult for me as a child. I would often glare at the person, which I think freaked them out. I have since come to understand that their 'mean thought' is very fleeting, and that people have many other thoughts at the same time. They normally do not even notice or remember the thought they had about me, so they would not know why I was glaring at them.
Consider your own thought patterns and self-talk habits for a moment. Most people have a lot going on in their mind all at once. Imagine how overwhelming this can be for someone else – to get into your head and hear some of that chatter. Some of it can actually be quite alarming or upsetting. Being telepathic can be both a blessing and a curse.