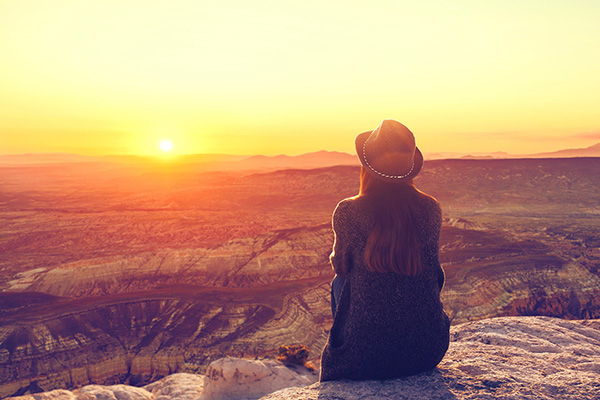 In the age of digital 'connection,' we are becoming more socially disconnected than ever before in human history. In fact, loneliness has become a secret epidemic profoundly affecting many people all over the world. A 2022 study of the prevalence of loneliness across 113 countries found that "problematic levels of loneliness are experienced by a substantial proportion of the population in many countries."
There is strong evidence that loneliness or social isolation is a serious health risk that increases premature death from all causes, similar to smoking, obesity, and lack of exercise. It is also specifically linked to higher rates of heart failure, dementia, depression, anxiety, and suicide.
Loneliness must however not be confused with solitude, which is in fact a powerful aspect of spiritual practice that has been practiced since the dawn of time.
Loneliness is the feeling of being alone and isolated, regardless the amount of social contact. In other words, social isolation can cause a sense of loneliness in some of us, but we can also feel intensely lonely without being socially isolated. One can feel lonely even when there are many people present in our life.
Solitude, on the other hand, is the conscious choice to be alone, usually for the purpose of personal reflection, recharging one's energy, spiritual contemplation, or simply enjoyment of your own company. It's about purposely choosing to be present with yourself, rather than the lack of social connection.