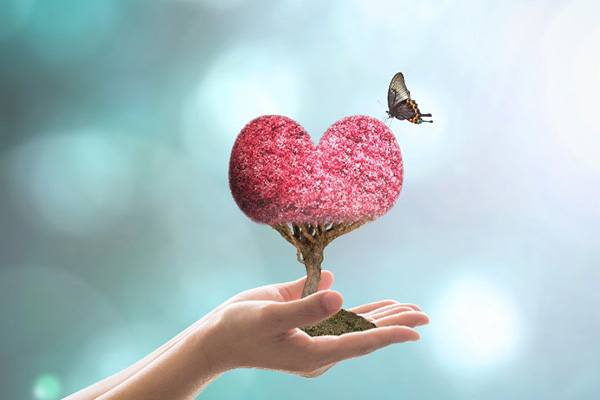 When we have love in our life we can keep negative entities away from us on the lower realms, as well as on the earthly walking realm. There are both malicious people and malevolent non-physical beings in this world. Divine Love protects us from their evil.
When we live our life with unconditional love in our hearts, and keep a calm mind and spirit, we are easily read by others as being very kind loving people – it shows on our faces. You sometimes can't tell on some people's faces if they are good or evil, because Satan, or the Evil One, is tricky and manipulative. The Bible tells us that Lucifer was a beautiful angel in the beginning, before he fell and became corrupt.
It is so important to live with the Divine Spark inside of us and be mindful of what we put into our bodies, as I've seen energy shift and people's faces shift when they open the door to negativity and evil influences in their lives. Some are more susceptible than others. For example, people who abuse alcohol allow really low spiritual entities into their lives, to seek and ruin and destroy anything good that they have going on – especially by way of relationships. Some people should just stay far away from alcohol, as they become very aggressive and belligerent, and just not themselves when they drink. I have seen people ruin their lives because of alcohol.
Anything that can deter you from Divine Love is not of the Light. Everything is best in moderation. But for some the negative energy keeps them wanting more as the negative entities around them wants them to fail, so that they themselves can grow stronger while their victim's life slowly goes in a downward spiral. In some cases, their addictions make them so depressed they even take their own life, and it hinders their soul from achieving soul growth in this current incarnation they are in.